Welcome, guest!
What's on TV in Europe?
---
La forêt contre-attaque


11:00



Отроки во Вселенной


12:00



---
[Full TV Announce] [TV Programs]
Added Movies

Liangjia funu
Year: 1986
Country:
China
Genre: Drama
Review: The film shows a story of struggle between the traditions of arranged marriage and love. Xingxian is a 18 year old girl who finds herself engaged to a 8 year old boy. When a young man her age comes to town, she falls in love. They eventually elope and she become the first girl from her village to break the tradition of arranged marriage. - IMDb

Xingu
Year: 2011
Country:
Brazil
Genre: Action / Adventure / Biography / Drama
Review: In the '40s, three brothers decide to live a great adventure and enlisting in the Roncador-Xingu Expedition, which has a mission to tame the Central Brazil. The Villas Boas brothers: Orlando, 27, Claudius, 25, and Leonardo, 23, engage in a fantastic and incredible saga. Soon start to lead the expedition that opens new paths 1,500 km, navigates over 1,000 miles of unspoilt rivers, opens 19 airfields for airplanes Army, gives rise to the creation of 43 towns and 14 make contact with wild Indian tribes, unknown, as the Xavante, courageous and feared warriors, no casualties on both sides. This adventure allows the Villas Boas brothers the creation of the Xingu National Park, the first major Amerindian reservation in Brazil, the size of Belgium, transforming them into true contemporary heroes . - IMDb

Room 104 (TV series)
Year: 2017
Country:
USA
Genre: Drama / Horror / Thriller
Review: Set in a single room of an average American hotel, telling a different story of the assorted guests who pass through. - IMDb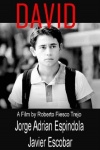 David
Year: 2005
Country:
Mexico
Genre: Short / Romance
Review: A young mute student goes to the movies when ditching school, but changes his mind when he meets an unemployed man who tries to communicate with him. Through messages and games, the two will make a discovery they never imagined. - IMDb

Mormor og de åtte ungene
Year: 2013
Country:
Norway
Genre: Comedy / Family
Review: Mormor og de åtte ungene (Grandma and the eight kids) is the story of Mona, 7 years, and her family that gets a surprise visit from Grandma, who secretly have traveled to the city from the old home. The family of almost eight kids lives in a small one-room apartment. The family truck gets stolen, and Mona and her Grandmother takes it upon themselves to recover the truck from the thief. - IMDb
Cold November
Year: 2017
Country:
USA
Genre: Drama / Family / Thriller
Review: A 12-year-old girl being raised within a matriarchal household is taken through the right of passage of killing a deer for the first time. Expectations dissolve into chaos, and Florence finds herself alone, relying on instinct and training to follow through with her decisions, pull herself together, and face becoming an adult in the North American wilderness. - IMDb

Mrs McCutcheon
Year: 2017
Country:
Australia
Genre: Short / Comedy / Drama / Family
Review: Having always felt he was born in the wrong body, 10-year-old Tom chooses the name Mrs McCutcheon rather than the name he was given at birth; he also prefers the flow of a dress rather than the cut of a pant. Now at his third school Tom is having trouble settling in and finding acceptance from his newfound peers - except for Trevor, a tough little charmer who also suffers prejudice due to his Aboriginal heritage. With the school dance only days away Tom is thrust on a journey of self-discovery and sacrifices to find his place in the world. Be prepared for a courageous ending that might just revolutionize the school dances forever. - IMDb

Marie Heurtin
Year: 2014
Country:
France
Genre: Biography / Drama
Review: Marie Heurtin is born both blind and deaf. Sister Marguerette wins her trust and teaches her how to express herself. - IMDb

Swimming in the Desert
Year: 2016
Country:
USA
Spain
Genre: Short / Comedy / Drama
Review: In the drought-stricken town of Agua Dulce, in the California High Desert, a ten year old girl challenges her grandfather, a cranky retired firefighter, to follow a crazy plan and bring the water back to the dry river. - IMDb
Poll. 'How do you like the new view of our site?'
---
It is great!
400
(50%)
Not bad
189
(24%)
So so
79
(10%)
I am not impressed
77
(10%)
It is terrible
54
(7%)
Who Has a Birthday Today?
---