Welcome, guest!
What's on TV in Europe?
---

Le grinch


03:50




Ciné+ famiz


Марья-искусница


05:30




TV Centr
---
[Full TV Announce] [TV Programs]
Added Movies

Kamienie na szaniec
Year: 2014
Country:
Poland
Genre: Drama / War
Review: Based on a well-known Polish novel with the same title the movie re-tells a true life story of a group of scouts called ''Szare Szeregi'' (Gray Ranks) during the Nazi occupation of Warsaw and the liberation of one of its members (imprisoned and tortured by the Germans) through a maverick military action in board daylight right under the enemy's nose known ''Action at the Arsenal'' which was the biggest single feat of the sort undertaken by a youth resistance organisation in all of occupied Europe during WWII. - IMDb

Sudoeste
Year: 2012
Country:
Brazil
Genre: Drama
Review: In a Brazilian coastal village where everything seems motionless, Clarice grasps her life in a single day, unlike those she meets and who are living this day like any other. She tries to understand her obscure reality and the destiny of the people around her in a circular time that haunts and disorients. - IMDb

Chico Xavier
Year: 2010
Country:
Brazil
Genre: Biography / Drama
Review: A biography of spiritual medium and author Francisco Candido Xavier. - IMDb

Não se pode viver sem amor
Year: 2010
Country:
Brazil
Genre: Drama
Review: December 23rd. A series of random encounters will radically change the lives of various persons. Ten-year-old Gabriel and thirty-year-old Roseli arrive in Rio De Janeiro in search of the boy's father who left them years before. João is an unemployed young lawyer who is deeply in love and desperately seeks a way to improve his life. Pedro is a university researcher who lives with his father and is going thorough a period of drastic changes within his family. Gilda is a nightclub dancer willing to leave the city behind, but who is still held back by the happiness she once let slip through her fingers. All of them are living through borderline situations heightened by the imminent arrival of Christmas. However, it is from these unexpected encounters that they regain some hope as well as the feeling that it is not possible to live without love. - IMDb

Up the Academy
Year: 1980
Country:
USA
Genre: Comedy
Review: This puber-comedy is a kind of mixture between 'Animal House' and 'Police Academy'. Four boys are sent, for different reasons, to a the Sheldon R. Wienberg military academy. The life of dicipline asks a lot of the four geeks. Of course these boys know how to make a party out of the hard times. Will they be 'real men' after one year? - IMDb

Lovushka (TV Series)
Year: 2013
Country:
Russia
Ukraine
Genre: Drama / Crime

Plemyashka (TV Series)
Year: 2014
Country:
Russia
Genre: Crime / Drama / Romance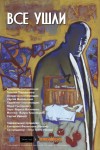 Vse ushli
Year: 2012
Country:
Georgia
Russia
Czech Republic
Who Has a Birthday Today?
---