Welcome, guest!
What's on TV in Europe?
---

Muž, který se směje


16:05




Film+


Casper


16:30




Ciné+ famiz
---
[Full TV Announce] [TV Programs]
Added Movies

Crossbow
Year: 2007
Country:
Australia
Genre: Short / Drama
Review: A kid. His mum and dad. The sex and drugs. And the boy next door who watched the whole thing unravel. - IMDb

Cirkus v cirkuse
Year: 1976
Country:
Czechoslovakia
Soviet Union
Genre: Comedy / Family

The Maze Runner
Year: 2014
Country:
USA
Genre: Action / Mystery / Sci-Fi / Thriller
Review: Thomas wakes up in an elevator, remembering nothing but his own name. He emerges into a world of about 60 teen boys who have learned to survive in a completely enclosed environment, subsisting on their own agriculture and supplies. A new boy arrives every 30 days. The original group has been in "The Glade" for two years, trying to find a way to escape through the Maze that surrounds their living space. They have begun to give up hope. Then a comatose girl arrives with a strange note, and their world begins to change. There are some great, fast-paced action scenes, particularly those involving the nightmarish Grievers who plague the boys. - IMDb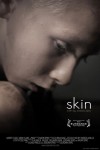 Skin
Year: 2012
Country:
USA
Genre: Short / Drama
Review: SKIN is the story of a child taxidermist, an outsider in his small town. He is entranced by a girl who finds his work beautiful. But just as their relationship begins to progress, he does something that drastically changes everything. - IMDb

Interdependence
Year: 2013
Genre: Short
Review: Undoubtedly, the beautiful cinematography, the director's attention to detail and his skillful editing all play an important role in the film's appeal. Despite the lack of dialogue, the story evolves as one observes how the friendship between two boys evolves on screen. A sincere visual poem filled with intimacy and innocence is probably the best way to describe Makovsky's film.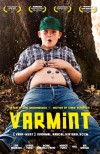 VARMiNT
Year: 2012
Country:
USA
Genre: Short / Comedy
Review: Pitting innocent youth against the harsh practicalities of adulthood, VARMINT is a unique coming-of-age story where comedy and deep heartbreak ensue. - IMDb
Montekristo (TV Series)
Year: 2008
Country:
Russia
Genre: Drama / Romance
Who Has a Birthday Today?
---