Welcome, guest!
What's on TV in Europe?
---

Imperium słońca


10:15




Ale Kino!
---
[Full TV Announce] [TV Programs]
Added Movies
Hverfa
Year: 2011
Country:
Iceland
Genre: Short
Review: The film "Disappear" (Hverfa) is the coming of age story of a boy who is trapped by his mothers obsession with his deceased brother. The plot follows his attempts to get out of a state of codependence and assert his own against his mother's passive agressiveness.

Rädda Joppe - död eller levande (TV series 1985–)
Year: 1985
Country:
Sweden
Genre: Family
Review: Five-year-old Ola lives alone with his mother. His best friend is his toy mole Joppe. However, Joppe always manages to get into jeopardy one way or another. Luckily their neighbor Olsson always does what he can to rescue Joppe and save the day. - IMDb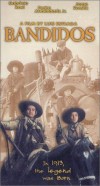 Bandidos
Year: 1991
Country:
Mexico
Spain
Genre: Action / Adventure / War
Review: A kid runs away from boarding school to watch the cave where a bunch of bandits hide. The bandits discover and chase him but the kid escapes. He returns to the school but it's been destroyed. He's the only survivor and decides to wait for help. Some days after, a group of wild kids enter the school and take him with them. He becomes a "bandido" and will revenge the destruction of his school and the killing of his friends. - IMDb
Season of Miracles
Year: 2013
Country:
USA
Genre: Comedy / Drama / Family / Sport
Review: Based on the award-winning novel by Rusty Whitener, Season of Miracles follows the Robins, an underdog Little League team through their 1974 season with newcomer and autistic baseball savant, Rafer (Grayson Russell, Diary of a Wimpy Kid, Talladega Nights). Team leader Zack (Andrew Wilson Williams) takes Rafer under his wing despite taunting from their rivals, the Hawks. Their Coach (John Schneider, The Dukes of Hazzard, October Baby), manager Rebecca (Sydney Morgan Layne), and the rest of the Robins encourage Rafer as the team rises towards an unlikely championship season, that is less about winning and losing and more about living and dying. Season of Miracles is a life-inspiring story about sportsmanship, friendship, and courage in the face of adversity. - IMDb

Ty pomnish?
Year: 1979
Country:
Soviet Union
Genre: Drama / Romance / War

Beethoven's Treasure
Year: 2014
Country:
USA
Genre: Family
Review: Get ready to howl with laughter in this all-new family comedy starring America's favorite St. Bernard, the one and only Beethoven! After a doggone disaster of a movie shoot, the big-hearted pooch and his trainer, Eddie (Jonathan Silverman, Beethoven's Big Break), are heading home when they get stranded in a small coastal village. When Beethoven befriends a local boy (Bretton Manley), he helps him find a pirate map to lost treasure and together they em-bark on an adventure that brings the whole town together. Co-starring Morgan Fairchild (Flamingo Road), Kristy Swanson (Buffy the Vampire Slayer), Bretton Manley (Ted), and Jeffrey Combs (Re-Animator), it's a heartwarming "tail" about finding fun wherever your nose leads you. - IMDb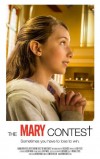 The Mary Contest
Year: 2014
Country:
Canada
Genre: Short / Drama / Family
Review: Young Mary Kelly dreams of becoming a nun, like her beloved teacher, Sr. Adelia, but despite her best efforts, she can't seem to tame her bad temper. It doesn't help that the popular girl, Tammy, seems to have it in for her. Things come to a head when they both take part in a contest to come up with the most names for Mary: Our Lady of Fatima, the Immaculate Conception, etc. Tammy pushes Mary to the brink and in the aftermath some startling secrets about Tammy are revealed. - IMDb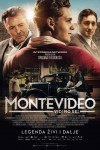 Montevideo, vidimo se!
Year: 2014
Country:
Serbia
Genre: Adventure / Comedy / Sport
Review: A football team from Belgrade, former Republic of Yugoslavia gets a chance to go to the First World Football Championship, but things get complicated along the way. - IMDb
Who Has a Birthday Today?
---