Welcome, guest!
What's on TV in Europe?
---
Un flic


05:45



---
[Full TV Announce] [TV Programs]
Added Movies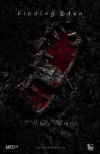 Finding Eden
Year: 2015
Country:
USA
Genre: Drama / Thriller
Review: 'The earth is dying, and those still alive must fight to survive within the wake of unrivaled disasters. Adam is one of those men. He protects his family at all costs, but when they're suddenly taken; he stops at nothing to rescue them from the evils of the new world.' - IMDb

Robo-Dog: Airborne
Year: 2017
Country:
USA
Genre: Family
Review: After an accident causes Robo-Dog to get lost and lose his memory, he is taken in by a new family. Tyler enlists the help of Barry as they scour the town in search of their missing robotic best friend. - IMDb

Ver mne (TV Series)
Year: 2014
Country:
Russia
Genre: Drama / Romance

The Opposite of a Fairy Tale
Year: 2016
Country:
USA
Genre: Short / Drama
Review: In The Opposite of a Fairy Tale, a social worker, Celeste, befriends an elderly patient at a nursing home and uncovers America's sordid secret - the all too typical and all too secret world of elder abuse. The script was written by actor and Film Lab President Jennifer Betit Yen,in memory of her grandmother, artist Josephine Chuch Liu Yen, with critical contributions and assistance from writer/director Aaron Woolfolk. The film is being made possible, in part, through a grant from the Asian Women Giving Circle and the Ms Foundation. The film focuses on (1) changing community attitudes about elder abuse, (2) making communities more accepting of survivors, particularly when women are the victims and (3) educating viewers on how to prevent and address elder abuse through easily accessible, entertaining and creative storytelling. Read more about the genesis of the film: TheOppositeOfAFairyTale.com. - IMDb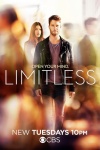 Limitless (TV series 2015-2016)
Year: 2015
Country:
USA
Genre: Crime / Drama / Sci-Fi / Thriller
Review: An average 28-year-old man who gains the ability to use the full extent of his brain's capabilities is hired by the FBI as a consultant. - IMDb

The Girl on the Train
Year: 2016
Country:
USA
Genre: Crime / Drama / Mystery / Thriller
Review: The Girl on the Train is the story of Rachel Watson's life post-divorce. Every day, she takes the train in to work in New York, and every day the train passes by her old house. The house she lived in with her husband, who still lives there, with his new wife and child. As she attempts to not focus on her pain, she starts watching a couple who live a few houses down -- Megan and Scott Hipwell. She creates a wonderful dream life for them in her head, about how they are a perfect happy family. And then one day, as the train passes, she sees something shocking, filling her with rage. The next day, she wakes up with a horrible hangover, various wounds and bruises, and no memory of the night before. She has only a feeling: something bad happened. Then come the TV reports: Megan Hipwell is missing. Rachel becomes invested in the case and trying to find out what happened to Megan, where she is, and what exactly she herself was up to that same night Megan went missing. - IMDb

Dheepan
Year: 2015
Country:
France
Genre: Crime / Drama
Review: Dheepan is a Tamil freedom fighter, a Tiger. In Sri Lanka, the Civil War is reaching its end, and defeat is near. Dheepan decides to flee, taking with him two strangers - a woman and a little girl - hoping that they will make it easier for him to claim asylum in Europe. Arriving in Paris, the 'family' moves from one temporary home to another until Dheepan finds work as the caretaker of a run-down housing block in the suburbs. He works to build a new life and a real home for his 'wife' and his 'daughter', but the daily violence he confronts quickly reopens his war wounds, and Dheepan is forced to reconnect with his warrior's instincts to protect the people he hopes will become his true family. - IMDb

Between Two Fires
Year: 2010
Country:
Poland
Sweden
Genre: Drama / Romance / Thriller
Review: A young mother with her daughter escapes child trafficking in their home country Belarus just to end up in a refugee camp in northern Sweden. In her vulnerable situation she becomes a easy target for her surrounding. Soon enough she get put in front of extreme choices which turns her life to a nightmare. - IMDb
Poll. 'How do you like the new view of our site?'
---
It is great!
194
(47%)
Not bad
120
(29%)
So so
44
(11%)
I am not impressed
37
(9%)
It is terrific
21
(5%)
Who Has a Birthday Today?
---