Welcome, guest!
What's on TV in Europe?
---

Nackt unter Wölfen


01:35




ORF 2


Приключения Электроника: 1 с. Побег


03:00




Detskij Mir


Выкорми ворона


05:05




TV XXI
---
[Full TV Announce] [TV Programs]
Added Movies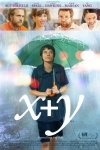 X+Y
Year: 2014
Country:
UK
Genre: Comedy / Drama
Review: In a world difficult to comprehend, Nathan struggles to connect with those around him - most of all his loving mother - but finds comfort in numbers. When Nathan is taken under the wing of unconventional and anarchic teacher, Mr. Humphreys, the pair forge an unusual friendship and Nathan's talents win him a place on the UK team at the International Mathematics Olympiad. From suburban England to bustling Taipei and back again, this original and heart-warming film tracks the funny and complex relationships that Nathan builds, as he is confronted by the irrational nature of love. - IMDb

Salem (TV series 2014–)
Year: 2014
Country:
USA
Genre: Drama / Fantasy / Thriller
Review: Set in the volatile world of 17th century Massachusetts, 'Salem' explores what really fueled the town's infamous witch trials and dares to uncover the dark, supernatural truth hiding behind the veil of this infamous period in American history. In Salem, witches are real, but they are not who or what they seem. - IMDb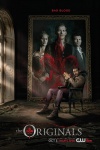 The Originals (TV series 2013–)
Year: 2013
Country:
USA
Genre: Drama / Fantasy / Horror / Mystery
Review: A spin-off from The Vampire Diaries and set in New Orleans, The Originals centers on the Mikaelson siblings, otherwise known as the world's original vampires: Klaus (Joseph Morgan), Elijah (Daniel Gillies), and Rebekah (Claire Holt). Now Klaus must take down his protégé, Marcel (Charles Michael Davis), who is now in charge of New Orleans, in order to re-take his city, as he originally built New Orleans. Klaus departed from the city after being chased down by his father Mikael, while it was being constructed and Marcel took charge. As Klaus has returned after many years, his ego has provoked him to become the king of the city. "Every King needs an heir" says Klaus, accepting the unborn child. The child is a first to be born to a hybrid (part vampire, part werewolf) and a werewolf (Hayley). - IMDb

On the Road
Year: 2012
Country:
France
USA
UK
Brazil
Canada
Argentina
Genre: Adventure / Drama
Review: Shaken by the death of his father and discouraged by his stalled career, writer Sal Paradise goes on a road trip hoping for inspiration. While traveling, he is befriended by charismatic and fearless Dean Moriarty and Moriarty's free-spirited and seductive young wife, Marylou. Traveling across the American southwest together, they strive to break from conformity and and search the unknown, and their decisions change the very course of their lives. - IMDb

Home Sweet Hell
Year: 2015
Country:
USA
Genre: Comedy / Drama
Review: Don Champagne seems to have it all: a successful business, a perfect house, perfect kids and a perfect wife. Unfortunately, when his wife, Mona (Katherine Heigl), learns of Don's affair with a pretty new salesgirl (Jordana Brewster), this suburban slice of heaven spirals out of control. Don soon realizes that Mona will stop at nothing, including murder, to maintain their storybook life where "perception is everything". - IMDb
Artek
Year: 1936
Country:
Soviet Union
Genre: Documentary

Cowboys and Dissidents
Year: 2012
Country:
Ireland
Genre: Short / Drama / Thriller
Review: To avenge his family, one man must destroy another. - IMDb

From 1994
Year: 2013
Country:
USA
Genre: Short / Adventure / Family
Review: What would you say to your child if you only had one chance to say it all? 'From 1994' seeks to answer that question through the moving story of a mother, her son, and the discovery of a letter. - IMDb

Tobira no muko
Year: 2008
Country:
Japan
Genre: Drama
Review: Hiroshi, a teenage boy, shuts himself away in his bedroom and for the next two years refuses to come out or let anyone else in. - IMDb
Who Has a Birthday Today?
---