Welcome, guest!
What's on TV in Europe?
---

Пушки, телки и азарт


19:55




TV XXI


Боевой конь


20:00




STS


Kindsköpfe


21:30




ProSieben
---
[Full TV Announce] [TV Programs]
Added Movies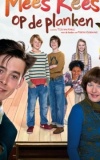 Mees Kees op de planken
Year: 2014
Country:
Netherlands
Genre: Comedy / Family
Review: Teacher ("Mees") Kees and his class have to perform a play on stage in a nearby elderly-home. Instead of performing the original play written by the head mistress they decide to improvise, helped by some of the inhabitants of the elderly home who enjoy the energy that the youth bring to their home. In the mean time both Kees and his pupils in class have to face exams. - IMDb

Mustang
Year: 2015
Country:
France
Germany
Turkey
Qatar
Genre: Drama
Review: Early summer. In a village in northern Turkey, Lale and her four sisters are walking home from school, playing innocently with some boys. The immorality of their play sets off a scandal that has unexpected consequences. The family home is progressively transformed into a prison; instruction in homemaking replaces school and marriages start being arranged. The five sisters who share a common passion for freedom, find ways of getting around the constraints imposed on them. - IMDb

La duquesa (mini)
Year: 2010
Country:
Spain
Genre: Drama

The Sound and the Fury
Year: 2014
Country:
USA
Genre: Drama
Review: Directed by and starring Academy Award nominee James Franco, The Sound and The Fury captures the lives and passions of the Compsons, a once proud Southern family caught in a tragic spiral of loss and misfortune. Based on the novel by Nobel Prize winner author William Faulkner and considered among the 20th century's greatest works, The Sound and The Fury encapsulates the universal theme of the death of honor, social injustice and forbidden love. - IMDb

Max
Year: 2015
Country:
USA
Genre: Adventure / Family
Review: When Kyle Wincott is killed in the war, his war dog, Max, suffers from stress. Max is to be put down because he has trouble listening to anyone else, until he meets Justin, Kyle's brother. Justin adopts and saves Max. Then both of their lives will never be the same again. - IMDb

À l'amiable
Year: 2014
Country:
France
Genre: Short / Comedy
Review: In the darkness of their living room Guillaume and Caroline are fighting for their common goods, splitting them with a dice game. All their goods... Including their ultimate one: their"flesh and blood". That's precisely when they realize that the birth of their son is the reason why their relationship is broken. So they decide to fix it... - IMDb

Brotherly Love
Year: 2012
Country:
USA
Genre: Short / Action / Comedy / Romance
Review: Twin brothers in love with the same girl are racing to meet her to settle it once and for all. Who will win her affection? - IMDb

Toy Story That Time Forgot (TV)
Year: 2014
Country:
USA
Genre: Animation / Short / Adventure / Comedy / Family / Fantasy
Review: The story takes place after a Christmas holiday with the regular toys finding themselves trapped in unusual territory with a group of new and delusional action figures. Together they must find their way back to their child's bedroom and to safety. - IMDb
Who Has a Birthday Today?
---