Welcome, guest!
What's on TV in Europe?
---

Повелитель луж


19:00




RTVi


Экстрасенс


19:05




TV 1000 East


Pour un garçon


19:45




Ciné+ émotion
---
[Full TV Announce] [TV Programs]
Added Movies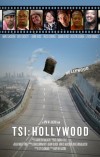 TSI: Hollywood
Year: 2013
Country:
USA
Genre: Short / Comedy / Drama / Family / Musical / Romance
Review: Passionate film director Benjamin Jackson struggles in his attempts to make a winning film for the world's largest film festival, TROPFEST, which requires creative use of an item chosen by the festival. In order to succeed, Benjamin engages in an exciting and strange variety of relationships with his cast and crew. Will he nail it or will he fail? A true Hollywood story. - IMDb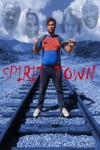 Spirit Town
Year: 2014
Country:
USA
Genre: Short / Comedy
Review: A tongue-in-cheek parody of such TV drama classics as "The Ghost Whisperer," Spirit Town follows SAMMY SMILES, a down-and-out spiritual medium, as he struggles to use his powers for good instead of petty crime. Along the way he is haunted by a bevy of needy spirits. - IMDb

Nicky, Ricky, Dicky & Dawn (TV series 2014–)
Year: 2014
Country:
USA
Genre: Comedy
Review: The story of a 10-year-old girl Dawn Haley whose sibling rivalry with her three brothers is heightened by the fact that they are quadruplets. - IMDb

Belye nochi pochtalona Alekseya Tryapitsyna
Year: 2014
Country:
Russia
Genre: Drama
Review: The film represents life in a godforsaken Russian village. The only way to reach the mainland is to cross the lake by boat and a postman became the only connection with the outside world. A reserved community has been set up here. Despite the modern technologies and a spaceport nearby the people of the village live the way they would in the Neolithic Era. There is neither government nor social services or jobs. The postman's beloved woman escapes the village life and moves to the city. Postman's outboard engine gets stolen and he can no longer deliver mail. His normal pattern of life is disrupted. The postman makes a decision to leave for the city too but returns before long with no certain reason. The script is based on real characters' stories. People from the village play their own parts in the film. The search for the protagonist lasted for over a year. - IMDb

Ishchu druga zhizni
Year: 1987
Country:
Soviet Union
Genre: Drama
Review: История одиноких людей, нашедших себя в человеческом общении и семейном счастье с детьми.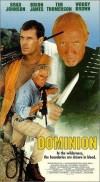 Dominion
Year: 1995
Country:
USA
Genre: Adventure / Drama
Review: A hunting expedition goes awry when another hunter decides to make the hunters the hunted. - IMDb

Breakdown
Year: 1997
Country:
USA
Genre: Action / Crime / Mystery / Thriller
Review: Jeff and Amy Taylor are moving to California and must drive across the country. When they find themselves stranded in the middle of a desert with hardly anyone or anything around, their trip comes to a sudden halt. Amy had taken a ride with a friendly trucker to a small diner to call for help, but after a long time, Jeff becomes worried. He finds that no one in the diner has seen or heard from his wife. When he finds the trucker who gave Amy the ride, the trucker swears he has never seen her. Now Jeff must attempt to find his wife, who has been kidnapped and is being held for ransom. But who can he trust? - IMDb

Amnesia
Year: 1997
Country:
USA
Genre: Thriller
Review: Paul Keller is a married pastor who preaches piety on Sunday, while carrying on a torrid affair with the local school teacher, Veronica Dow, during the week. The lovers concoct a scheme to fake Keller's death so that they can be together, but the plan goes awry when Keller hits his head and awakens not knowing who he is. A dazed Keller wanders into the motel he used for his secret liaisons, and is found by Charlene Hunt, a lonely and desperate motel manager, who realizes Keller has amnesia and makes him her prisoner and lover. In the interim, Keller's wife Martha is suspected of foul play by an insurance investigator and forges an unwitting alliance with Dow, her husband's lover. - IMDb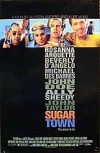 Sugar Town
Year: 1999
Country:
UK
USA
Genre: Comedy / Music
Review: Unimpassioned look at the lives of struggling L.A. scene rock stars follows main character, Gwen, on her quest for the top. Working as an assistant to a film production designer, she tries to steal her boy friend who is a music producer by offering sexual favors. The producer meanwhile is trying to orchestrate a comeback for a former glam band played by Michael Des Barres (of Power Station fame), John Taylor (from Duran Duran), and Martin Kemp (from Spandau Ballet). Rosanna Arquette plays the former movie star wife of the lead singer, who is fretting because she has just been offered the role as the mother of one of the new ingenious. Beverly D'Angelo also shows up as a millionairess who agrees to bankroll the group, but only if she gets a roll in the hay with the lead singer. All of the career problems, including drug proclivity, are represented in this film. - IMDb
Who Has a Birthday Today?
---