Welcome, guest!
What's on TV in Europe?
---

Croix de fer


12:30




Ciné+ classic


Scorpion


14:00




Ciné+ frisson
---
[Full TV Announce] [TV Programs]
Added Movies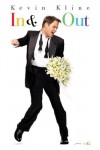 In & Out
Year: 1997
Country:
USA
Genre: Comedy
Review: All of Greenleaf, Indiana is watching this year's telecast of the Oscars as Hollywood heartthrob and local boy made good Cameron Drake has been nominated for his first ever Best Actor Oscar for his latest movie role as a gay soldier. Cameron's high school English teacher Howard Brackett is overjoyed when Cameron wins the award and mentions Howard's contribution in his acting life. That joy turns to horror when Cameron mentions to the worldwide audience that Howard is gay, especially horrific to Howard as he is engaged to fellow teacher Emily Montgomery, a woman with self-esteem issues as she had battled weight issues most of her life before she lost seventy-five pounds for the wedding. Howard's life is totally disrupted as Hollywood media descends on Greenleaf in order to get Howard's story. The rest of Greenleaf also openly wonders if Howard is indeed gay, as he exhibits many stereotypical gay tendencies, such as being neat, and loving music, dancing, poetry and Barbra Streisand. His cause is not helped in that his and Emily's relationship has not yet been consummated. The one person not concerned is Emily, who trusts Howard. As Howard continues to deny being gay to his family, friends and colleagues, he begins to examine himself hypercritically if only because if others believe he's gay, there may be some merit to the claim, as well as because of an incident that occurs with Hollywood reporter Peter Malloy, who is doing a week-long piece on Howard leading up to his and Emily's wedding. But Cameron Drake may be able to provide some overall perspective to what is happening to Howard and the frenzy he has caused. - IMDb

The Jungle Book
Year: 1994
Country:
USA
Genre: Adventure / Family / Romance
Review: An adaptation of Rudyard Kipling's classic tale of Mowgli the jungle boy who is raised by wolves after being lost when a tiger attacked an encampment and killed his father. Years later he finds himself re-united with his childhood love Kitty and back in the "civilization" of Colonial India which he finds far less civilized then his jungle haunts. The search for a lost treasure shows who the truly civilized members of society are. - IMDb
Il seminarista
Year: 2013
Country:
Italy
Genre: Drama
Review: Italy, 1959. A ten-year-old boy called Guido enters a Catholic seminary, fascinated by the idea of becoming a priest. Guido finds himself up against a deeply hierarchical system, where strict observance of rules and blind obedience to superiors are taught. Guido instead will hold dear the practice of fraternal love and throughout the course of his childhood and early adulthood he will share good and bad times with his fellow seminarians and dearest friends until a series of unforeseeable events will lead him to learn a bitter truth: life as he imagined it is not what it seems and, in order to save face, immorality can be hidden and tolerated.

Mamma Mia!
Year: 2008
Country:
USA
UK
Germany
Genre: Comedy / Musical / Romance
Review: Set on a colorful Greek island, the plot serves as a background for a wealth of ABBA songs. A young woman about to be married discovers that any one of three men could be her father. She invites all three to the wedding without telling her mother, Donna, who was once the lead singer of Donna and the Dynamos. In the meantime, Donna has invited her backup singers, Rosie and Tanya. - IMDb

Dronning for en dag
Year: 2013
Country:
Denmark
Genre: Short / Comedy / Drama
Review: In Sara's class, the popular kids, also known as the kings and queens, are subjected to daily humiliations, which include having their pants pulled down or water thrown on them, but this is only a sign of their elevated status. Sara is the only blond and blue-eyed girl in her class, and she is completely overlooked by the kings and queens who do not have blond hair and blue eyes. She has a secret crush on one of the kings, who is way out of her league, and she doesn't have any friends either, but would like to become friends with Karen, also an outsider who aspires to a better status. One day, Sara eyes an opportunity to boost her popularity by humiliating herself and thereby become queen. Karen instantly becomes her friend, she seems to catch the eye of her kingly crush and popularity appears within her reach. However, her happiness is short-lived, and in the end she learns a far more valuable lesson than how to be queen for a day. - IMDb

The Borrowers (TV)
Year: 1973
Country:
USA
Canada
Genre: Family / Fantasy
Review: An eight-year-old boy discovers a family of tiny people, only a few inches tall, living beneath the floorboards of a Victorian country home. - IMDb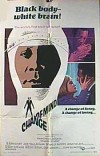 Change of Mind
Year: 1969
Country:
USA
Genre: Sci-Fi / Drama
Review: A white man's brain is transplanted into a black man's skull. - IMDb

The Specials
Year: 2000
Country:
USA
Genre: Action / Comedy / Fantasy / Sci-Fi
Review: America's 7th Best Superhero Team, the Specials, are a group of geeks and oddballs. We get to see one day in their lives as fan and new member Nightbird joins the group, just in time for the group to get a new line of action figures. But the members' extreme personalities and personal issues threaten to rip the group apart. - IMDb
Who Has a Birthday Today?
---