Welcome, guest!
New Video
---
Trailer

Home Invasion

Trailer

Drevo

Trailer

Rock the Kasbah
What's on TV in Europe?
---

Индиго


20:20




TV 1000 Russkoe Kino


100 миллионов евро


20:40




Komedia TV


Пионеры-герои


21:00




TNT
---
[Full TV Announce] [TV Programs]
Added Movies

Seasons of the Heart (Video)
Year: 1993
Country:
USA
Genre: Drama / Family
Review: Martha and Jed Richards live in Oregon in 1862. They and their two daughters moved there to make a new life, but the daughters died of cholera along the way. This has left Martha an emotional wreck, and she is unable to move on with her life. That is until an orphan named Danny comes to live with them. Jed immediately accepts Danny as his son, but Martha is still too upset to be able to love him. As time passes, however, she finds herself more and more able to accept him as part of the family. - IMDb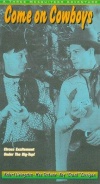 Come on, Cowboys
Year: 1937
Country:
USA
Genre: Action / Romance / Western
Review: Harris and Rigby own a circus. Rigby is a counterfeiter and frames his partner. The Mesquiteers learn Rigby is the culprit and get a confession from one of his men only to lose the case when the man is murdered in jail. The Mesquiteers try again and send Lullaby to try and win some of the fake bills in a card game. - IMDb

Melody Ranch
Year: 1940
Country:
USA
Genre: Romance / Western
Review: With a longer-than-usual running time on original release and booked and sold to the exhibitors as a "Gene Autry Special", which Republic would do once a year from 1939-1943 in order to get higher rates than on the regular series entries from the theatre owners. Hey, Jimmy Durante and Ann Miler cost more than Smiley Burnette and June Storey. This "special",(which alternates between tongue-in-cheek and for-real and hard to distinguish which is which since there was very little for-real in most of the fantasy-land settings Autry's Republic films were laid in), finds Gene returning to his hometown of Torpedo as guest of honor at the Frontier Days Celebraion, Once there, he encounters his childhood enemies, the Wildhack brothers (Barton MacLane, Joe Sawyer and Horace MacMahon in pecking order), now the local gangsters (and playing it with relish.) The Wildhacks own a saloon next door to the school, and when their shooting and brawling endangers the safety of the children, Gene protests and threatens to expose them during his next radio broadcast. The Wildhacks stop the broadcast and beat Gene up. Gene, humiliated because Hollywood life has softened him to the extent that he can't hold his own against three assailants, decides to remain in Torpedo and get into shape again. He is encouraged by his friend Cornelius J. "Corney" Courtney, and also by Pop Laramie, owner and operator of the local version of the "Toonerville Trolley." Since Gene refuses to return to Hollywood, his radio show now originates from Torpedo. Julie Sheldon, a débutante with theatrical aspirations, sees Gene in his natural setting, and begins to take an interest in the cowboy she formerly scorned. Gene avenges himself against the Wildhacks by rounding them up, whipping them single-handed and forcing them to sing on his broadcast. Enraged, the brothers are determined to "get" Gene. He, in turn, runs for sheriff so he will be in position to clean up the Wildhack political machine and use can be made of the "Vote For Autry" song. During the battles that ensue, one of Gene's friends is killed. Gene finally obtains evidence which labels the Wildhacks as killers. - IMDb

Melody for Three
Year: 1941
Country:
USA
Genre: Drama
Review: Dr. Christian takes an interest in a young boy, a violin prodigy, whose mother is a divorced music teacher. His interest isn't just in the boy's music career--he believes it would be best for the boy to have his parents back together, and sets out to do just that. - IMDb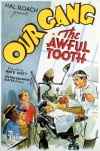 The Awful Tooth
Year: 1938
Country:
USA
Genre: Comedy / Family / Short
Review: When one of the Our Gang kids finds money under his pillow after losing a tooth, all the kids decide to get rich by having all their teeth pulled. They visit a dentist, Dr. Schultz, who scares them out of their plan (and probably out of ever seeing a dentist again.) - IMDb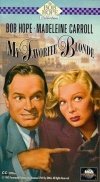 My Favorite Blonde
Year: 1942
Country:
USA
Genre: Comedy
Review: Larry Haines, a mediocre vaudeville entertainer, boards a train bound for Los Angeles. Is Hollywood waiting for him with open arms? Not really as the one he signed a contract for is Percy, his roller-skating penguin partner! But, as the proverb says, the shadow of glory is better than no glory at all! Anyway, doesn't Larry meet a woman on the train? And a blonde one! And a British agent into the bargain! The delicious creature who is carrying a coded message hidden in a brooch and is being pursued by Nazi agents. She will need Larry (and Percy)'s help to elude her pursuers and to get the secret information to destination. The mission will be accomplished, although in an eventful and hilarious way... - IMDb

The Great Mike
Year: 1944
Country:
USA
Genre: Comedy / Drama
Review: Story of a boy and his horse. Mike is the horse and is owned by Speck (Carl "Alfalfa" Switzer) and his best friend Jimmy (Rober "Buzz" Henry), together they have a paper route, on which they deliver papers to customers via a wagon pulled by Mike. Recenlty a horse track has been built in the area and attracts horse breeder and racer Colonel Whiteny (Pierre Watkin). He takes out a subscription for delivery and meets Mike and Speck & Jimmy. Clever Jimmy talks both the Colonel and Speck into taking on the Colonel's pure bred race horses at the track with comedic results. - IMDb

The Undershepherd
Year: 2012
Country:
USA
Genre: Drama
Review: Best friends LC and Roland are two young ministers, climbing the ranks at the First Baptist Church under the leadership of Pastor Dr. Ezekial Canon. - IMDb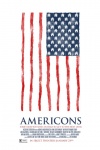 Americons
Year: 2015
Country:
USA
Genre: Action / Biography / Crime / Drama
Review: The year is 2007 and twenty percent of the state of California is employed in real estate. Mortgage banks are on a hiring frenzy when hotshot Mortgage Broker, Devin Weiss lures the financially burdened Jason Kelley into this world of financing other people's dreams. He convinces Jason that to win in this business cheaters do prosper and everyone is doing it from the Appraisers to the Bond Traders. Jason throws his moral compass to the wind and spins out of control all the way the Mortgage Brokers convention in Las Vegas where he learns his new world is booming on a foundation of quicksand. The quagmire of ruin escalates into the indeterminate ending of both the film and the continuing saga of today's global economy. - IMDb
Who Has a Birthday Today?
---