Welcome, guest!
New Video
---
Trailer

Les vacances du petit Nicolas

Trailer

Les vacances de Ducobu

Trailer

Midden in De Winternacht
What's on TV in Europe?
---

Famille d'accueil


05:45




Série club


Famille d'accueil


07:15




Série club


Julie Lescaut


07:20




TV Breizh
---
[Full TV Announce] [TV Programs]
Added Movies

Querô
Year: 2007
Country:
Brazil
Genre: Drama
Review: Querô is an orphan teenager, living alone near the docks in Santos, Brazil. Her mother, a prostitute, died when he was a baby, and he was raised in the bordello where she worked. He also doesn't know who his father is. Believing he rules his own destiny, he refuses to compromise with anyone else, the corrupt policemen always chasing him, the oppressive discipline in the juvenile institution Febem, or the drug dealers who try to lure him. But this independence has a price. - IMDb

Fort Apache
Year: 2013
Country:
USA
Genre: Short / Action / Adventure / Drama
Review: In 1940s America, a precocious young boy struggles to escape small town life. On the eve of his eleventh birthday he must choose between leaving home or following his brother down a path of violence and destruction in this coming of age story. - IMDb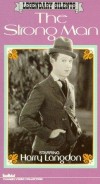 The Strong Man
Year: 1926
Country:
USA
Genre: Comedy
Review: A meek Belgian soldier (Harry Langdon) fighting in World War I receives penpal letters and a photo from "Mary Brown", an American girl he has never met. He becomes infatuated with her by long distance. After the war, the young Belgian journeys to America as assistant to a theatrical "strong man", Zandow the Great (Arthur Thalasso). While in America, he searches for Mary Brown... and he finds her, just as word comes that Zandow is incapacitated and the little nebbish must go on stage in his place. - IMDb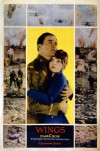 Wings
Year: 1927
Country:
USA
Genre: Drama / Romance / War / Action
Review: Two young men fall in love with the same same girl. After the US enters WWI, both join the Air Corps and become aces. They remain friends, but the relation to the girl threatens their friendship. - IMDb

Les vacances de Ducobu
Year: 2012
Country:
France
Genre: Comedy / Family
Review: Ducobu goes on holiday in the south of France. - IMDb
Who Has a Birthday Today?
---