Welcome, guest!
What's on TV in Europe?
---

Праздник ожидания праздника: 1 с. Чаепитие и любовь к морю


14:00




Detskij Mir


Un nouveau départ


14:40




M6
---
[Full TV Announce] [TV Programs]
Added Movies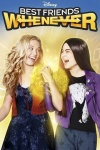 Best Friends Whenever (TV series 2015–)
Year: 2015
Country:
USA
Genre: Comedy / Family / Sci-Fi
Review: Follows teenagers Shelby (Taylor) and Cyd (Bender), who when a science experiment goes wrong, become unstuck in time leaping forward and backward in time. Teenage genius Barry then helps girls master their new power. - IMDb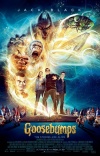 Goosebumps
Year: 2015
Country:
USA
Australia
Genre: Adventure / Comedy / Fantasy / Horror
Review: Upset about moving from a big city to a small town, teenager Zach Cooper (Dylan Minnette) finds a silver lining when he meets the beautiful girl, Hannah (Odeya Rush), living right next door. But every silver lining has a cloud, and Zach's comes when he learns that Hannah has a mysterious dad who is revealed to be R. L. Stine (Jack Black), the author of the bestselling Goosebumps series. It turns out that there is a reason why Stine is so strange... he is a prisoner of his own imagination - the monsters that his books made famous are real, and Stine protects his readers by keeping them locked up in their books. When Zach unintentionally unleashes the monsters from their manuscripts and they begin to terrorize the town, it's suddenly up to Stine, Zach, Hannah, and Zach's friend Champ (Ryan Lee) to get all of them back in the books where they belong. - IMDb
Merry In-Laws (TV)
Year: 2012
Country:
Canada
Genre: Family / Fantasy
Review: A recently engaged woman plans a get-together so her parents can meet her fiancé's family. It turns out that his parents are Mr. and Mrs. Claus. - IMDb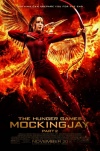 The Hunger Games: Mockingjay - Part 2
Year: 2015
Country:
USA
Genre: Adventure / Sci-Fi
Review: As the war of Panem escalates to the destruction of other districts by the Capitol, Katniss Everdeen, the reluctant leader of the rebellion, must bring together an army against President Snow, while all she holds dear hangs in the balance. - IMDb

Trollie (TV series 2015–)
Year: 2015
Country:
Netherlands
Belgium
Genre: Family / Fantasy
Review: A ten year old boy named Max spends the Christmas holiday with his family at his grandmothers house in the mountains. Max is an outsider who is called weirdo by his cousins. Mimi (Max's grandmother) tells Max stories about trolls, elf, and other fairytale creatures. The other children bully Max about believing those stories. One day Max is on the frozen lake but the ice breaks and Max falls in the freezing water. He is saved by... a troll... They become friends. But meanwhile the family is trying to get Mimi into a nursing home and sell her house in the mountains. .... - IMDb

The Wire (TV series 2002–2008)
Year: 2002
Country:
USA
Genre: Crime / Drama / Thriller
Review: Set in Baltimore, this show centers around the city's inner-city drug scene. It starts as mid-level drug dealer, D'Angelo Barksdale beats a murder rap. After a conversation with a judge, Det. James McNulty has been assigned to lead a joint homicide and narcotics team, in order to bring down drug kingpin Avon Barksdale. Avon Barksdale, accompanied by his right-hand man Stringer Bell, enforcer Wee-Bey and many lieutenants (including his own nephew, D'Angelo Barksdale), has to deal with law enforcement, informants in his own camp, and competition with a local rival, Omar, who's been robbing Barksdale's dealers and reselling the drugs. The supervisor of the investigation, Lt. Cedric Daniels, has to deal with his own problems, such as a corrupt bureaucracy, some of his detectives beating suspects, hard-headed but determined Det. McNulty, and a blackmailing deputy. The show depicts the lives of every part of the drug "food chain", from junkies to dealers, and from cops to politicians. - IMDb

Half Nelson
Year: 2006
Country:
USA
Genre: Drama
Review: Young Caucasian Dan Dunne teaches history and coaches the girls basketball team at a Brooklyn high school populated primarily by black and Hispanic students. To the chagrin of his superiors, Dan bucks the outlined curriculum of historical facts in favor of the philosophy of historical events, generally discussing the concept of dialectics. As such, he captures the imagination of his students, at least in the classroom. Outside of the classroom, Dan's life is in shambles. He has a distant but cordial relationship with his family. He uses illicit drugs rampantly. Although his former girlfriend Rachel was able to clean up her drug habit, Dan believes that rehab will not work for him. Due to a combination of these issues, he treats women poorly. Thirteen year old Drey is a student in his class and a player on his basketball team. Drey has her own problems. Her parents are divorced, with her father a virtually non-existent figure in her life and her EMT mother generally absent as she is always working to provide for Drey. Her older brother Mike is incarcerated for selling drugs for a local dealer named Frank. Mike took the fall for Frank, who in turn protects Drey whether she wants to be associated with him or not. Dan and Drey's relationship changes when Drey catches Dan, believing he is alone, smoking crack in the girl's locker room bathroom. He is totally stoned. Their resulting friendship, which is seen as inappropriate by the few who know, is based on each being unable to deal with their own life, but feeling like they can be at least a minor salvation in the other's life. - IMDb
Who Has a Birthday Today?
---