Welcome, guest!
What's on TV in Europe?
---
Det stora äventyret


12:20



The Boys From Brazil


14:15



---
[Full TV Announce] [TV Programs]
Added Movies

Epoch: Evolution (TV)
Year: 2003
Country:
USA
Genre: Action / Mystery / Sci-Fi / Thriller
Review: 10 years since the the first Alien object called Torus arose, two more have risen. The first torus changed the worlds view dramatically not just political but even on a religious basis. DR. Mason Rand is on the run from religious zealots, Genesis Coalition, who fear the epidemic ramifications that will be brought on because of what DR. Rand knows. Dr. Rand has everything to loose he's already lost his wife and now his son's life is at risk. - IMDb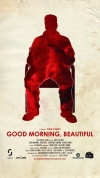 Good Morning, Beautiful
Year: 2011
Country:
USA
Genre: Short / Drama / Horror / Thriller
Review: After the death of his newborn daughter, Dave drifts through the world unable to see anything but ugliness. He struggles to keep his grip on reality as his very existence becomes a nightmarish world filled with surreal characters. He doesn't know what to believe is real and what is in his mind. - IMDb

I'm Not Jesus Mommy
Year: 2010
Country:
USA
Genre: Drama / Sci-Fi / Thriller
Review: Kimberly would stop at nothing to have a child of her own. After recovering from cancer her possibilities seemed slim. However, the world's first successful human cloning project brings an unthinkable solution and a son named David. Seven years after David's birth, wars, famine and natural disasters of every kinds have plagued the Earth. As Kimberly struggles to survive her biggest challenge is raising her son. Strange occurrences surrounding the young boy are only becoming worse and more mysterious. Roger, the head researcher of the cloning project returns to reveal that David was cloned from DNA taken from the Shroud of Turin...from blood of Christ. Has cloning made it possible to bring Christ back? Is David the Second Coming of Christ or something else? - IMDb

Grotto
Year: 2015
Country:
Italy
Genre: Adventure / Family / Fantasy
Review: Three children force a classmate to a test of courage to get into their group. During the test, which consists in finding a skull in an abandoned church, the child is swallowed by a chasm that opens on the church floor. The other kids, who had stayed out, rush in the church, look in the deep hole, call their friend, but don't receive answers. The little sister of one of them, who followed them, bursts into the church and lets herself down by a rope, but falls into the abyss, dragging the other kids. All five children find themselves into old caves in search of a way out, helped by Grotto, a creature alike a stalagmite. - IMDb

A Tale of Love and Darkness
Year: 2015
Country:
Israel
USA
Genre: Biography / Drama
Review: Based on the international best-seller by Amos Oz, A TALE OF LOVE AND DARKNESS is the story of his youth, set against the backdrop of the end of the British Mandate for Palestine and the early years of the State of Israel. The film details the young man's relationship with his mother and his beginnings as a writer, while looking at what happens when the stories we tell, become the stories we live. - IMDb

Der Grosse Sommer
Year: 2016
Country:
Switzerland
Genre: Comedy
Review: Toni Sommer (68) used to be the most popular and successful "Schwinger" of his time in Switzerland's traditional wrestling sport, but since the fatal accident of his opponent and best friend, he's been living anonymously and lonely in a suburb of Bern. His energy and his zest for life have left him, and the only friend he has is the grave of his former opponent. Hiro, a 10-year-old boy, disturbs Sommer's reclusiveness. He lives with his grandma one floor above Sommer's flat. Hiro is a short, thin boy who is a highly gifted student in school. However, Hiro wants only one thing - to become a great sumotori, a sumo wrestler. When his grandma dies unexpectedly, Hiro pleads the grumpy Sommer to take him to a sumo stall in his home country, Japan. Sommer is not interested, but he finally overcomes his initial resistance and accepts the deal. As soon as they arrive in Tokyo Sommer has to decide whether to engage in the boy's dream or to cancel the trip at an early stage, because he learns why the boy has chosen a Sumo school on an island in the far south of Japan - the boy's father used to be a student here and Hiro wants to follow in his footsteps. And so a journey starts from Tokyo across the country to a harbour city from where they will take the ferry to Amami Island. The film tells - in a humorous and touching way - the story about the struggle between the two unequal and different characters and how they finally become grandfather and grandson, developing a deep friendship. - IMDb
Poll. 'How do you like the new view of our site?'
---
It is great!
157
(46%)
Not bad
104
(30%)
So so
34
(10%)
I am not impressed
32
(9%)
It is terrific
17
(5%)
Who Has a Birthday Today?
---