Welcome, guest!
New Video
---
Trailer

St. Vincent

Trailer

Breakdown

Trailer

Seve the Movie
What's on TV in Europe?
---

Колыбельная для брата


25 Oct, 23:00




Detskij Mir


Повелитель луж


25 Oct, 23:00




RTVi
---
[Full TV Announce] [TV Programs]
Added Movies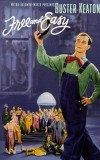 Free and Easy
Year: 1930
Country:
USA
Genre: Comedy / Musical
Review: Gopher City Kansas hosts a beauty contest. The winner, Elvira Plunkett, and her mother go to Hollywood. The Chamber of Commerce also provides Elvira with an agent, Gopher City's own Elmer J. Butz. Elmer likes Elvira and the shy Elvira likes him, but Mrs. Plunkett, a formidable woman, has little use for hapless Elmer. On the train west, they meet movie star Larry Mitchell, who takes a shine to Elvira and helps her meet MGM directors once they get to Tinsel Town. Elmer, meanwhile, wants to help Elvira with her career and he also wants to be her man. Movie stardom does come to the Gopher City entourage, but to whom is a surprise. And who will win the lovely Elvira's hand? - IMDb

The Canal
Year: 2014
Country:
Ireland
Genre: Horror / Mystery / Thriller
Review: Film archivist David (Rupert Evans) has been having a rough time lately, as he suspects that his wife Alice (Hannah Hoekstra) has been cheating on him with Alex (Carl Shaaban), one of her work clients. This stress is compounded when David's work partner Claire (Antonia Campbell-Hughes) gives him a reel of to-be-archived footage that shows that his house was the setting for a brutal murder in 1902. Becoming progressively more unsettled and unhinged, David begins to believe that a spectral presence is in his house and ends up following his wife to a nearby canal, where he discovers that she is indeed having an affair with Alex. When Alice goes missing shortly afterwards, David contacts the police- only to become the prime suspect in her disappearance. As the police grow more convinced that David has murdered his wife, he struggles to find proof of his growing suspicion that something otherworldly was instead responsible. - IMDb

Ich seh, Ich seh
Year: 2014
Country:
Austria
Genre: Drama / Horror
Review: In the heat of the summer. A lonesome house in the countryside between woods and corn fields. Nine-year-old twin brothers are waiting for their mother. When she comes home, bandaged after cosmetic surgery, nothing is like before. The children start to doubt that this woman is actually their mother. It emerges an existential struggle for identity and fundamental trust. - IMDb

Grief
Year: 2013
Country:
USA
Genre: Short / Horror / Mystery / Thriller
Review: A young couple, coping with the death of their only son, must solve the mystery of a malevolent spirit haunting their house. - IMDb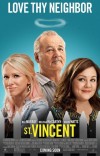 St. Vincent
Year: 2014
Country:
USA
Genre: Comedy
Review: A young boy whose parents have just divorced finds an unlikely friend and mentor in the misanthropic, bawdy, hedonistic war veteran who lives next door. - IMDb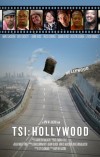 TSI: Hollywood
Year: 2013
Country:
USA
Genre: Short / Comedy / Drama / Family / Musical / Romance
Review: Passionate film director Benjamin Jackson struggles in his attempts to make a winning film for the world's largest film festival, TROPFEST, which requires creative use of an item chosen by the festival. In order to succeed, Benjamin engages in an exciting and strange variety of relationships with his cast and crew. Will he nail it or will he fail? A true Hollywood story. - IMDb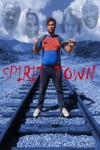 Spirit Town
Year: 2014
Country:
USA
Genre: Short / Comedy
Review: A tongue-in-cheek parody of such TV drama classics as "The Ghost Whisperer," Spirit Town follows SAMMY SMILES, a down-and-out spiritual medium, as he struggles to use his powers for good instead of petty crime. Along the way he is haunted by a bevy of needy spirits. - IMDb

Nicky, Ricky, Dicky & Dawn (TV series 2014–)
Year: 2014
Country:
USA
Genre: Comedy
Review: The story of a 10-year-old girl Dawn Haley whose sibling rivalry with her three brothers is heightened by the fact that they are quadruplets. - IMDb
Who Has a Birthday Today?
---