Welcome, guest!
What's on TV in Europe?
---

Pod Jezevčí skálou


06:35




ČT1
---
[Full TV Announce] [TV Programs]
Added Movies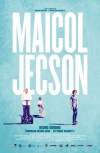 Maicol Jecson
Year: 2014
Country:
Italy
Genre: Comedy
Review: It's the last week of June 2009. Andrea's parents left for a summer trip so he takes advantage of the situation to skip summer camp and make love for the first time with his girlfriend Eva. His choice triggers a series of events leading him to an on the road adventure along with his younger brother Tomaso, a huge fan of Michael Jackson, and Cesare, an old man met at a retirement home. - IMDb

Kaptein Sabeltann og skatten i Lama Rama
Year: 2014
Country:
Norway
Genre: Action / Adventure / Comedy / Drama / Family
Review: The orphan boy Pinky follows the Captain on an exciting and dangerous journey across the big oceans to the kingdom of Lama Rama, hunting for a treasure and the answer to who is Pinky's father. - IMDb

Avec Lou
Year: 2014
Country:
Belgium
France
Genre: Short / Drama
Review: Johanna limits her visits in the apartment where live her mother and her sister Laura. Since the divorce of her parents, the family relationship clearly degraded After a tense weekend, Johanna takes the subway for come back on her apartment. There, she meets Lou, a lonely kid who ran away from home - IMDb

The Little Ponderosa Zoo
Year: 2015
Country:
USA
Genre: Family
Review: The Little Ponderosa Zoo is preparing for their annual fund raiser festival that keeps the zoo afloat. The Freeman family, Jack, Judy, and their young daughter, Charlie opened the zoo years earlier after sharing their own home with the many animals they had rescued through the years. With the help of Mr. Baker, their dependable zoo keeper, the zoo has always been a huge hit with the small town. But, one day, the local bank owner discovers some dusty old documents in the basement of his bank that show that the zoo is sitting on a gold mine and, with the help of the town Mayor, and the Mayor s bumbling nephew, they immediately devise a devious plan to get the gold for themselves. The greedy trio see the annual festival as the perfect opportunity to put their dangerous plan into action and close the zoo forever and get their hands on the gold! Will a bunch of animals be able to outsmart the greedy bad guys in time, or will it be too late? What will happen to the Little Ponderosa Zoo and to the hundreds of animals that call it home? - IMDb

Ispytanie
Year: 2014
Country:
Russia
Genre: Drama / Drama / Romance

Wuthering Heights
Year: 1992
Country:
UK
USA
Genre: Drama / History / Romance
Review: Heathcliff is Cathy Earnshaw's foster brother; more than that, he is her other half. When forces within and without tear them apart, Heathcliff wreaks vengeance on those he holds responsible, even into a second generation. - IMDb

When the Bullet Hits the Bone
Year: 1996
Country:
Canada
Genre: Action
Review: Thirteen Years in the emergency room, seeing people die from drugs and drug-related crime, have made Dr. Jack Davies angry and desperate. One day he stumbles drunken through the back streets of the city, and into a quarrel between drug baron Turner's girl and some of his thugs. He gets gunned down but survives, and now it's war. Watch our hero expose and break up an amazing conspiracy, while taking more pain than Rambo or Rocky ever did. - IMDb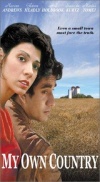 My Own Country (TV)
Year: 1998
Country:
USA
Genre: Drama
Review: "My Own Country" tells the story of an East Indian doctor who settles in Johnson City, Tennessee. The doctor's name is Abraham Verghese, and he specializes in infectious diseases. It's 1985, and AIDS is spreading from the big cities to the rural areas. Abraham takes AIDS as his personal crusade and is soon well-known for his compassion and non-judgmental treatment. He soon becomes overwhelmed with patients from the surrounding states, which strains his marriage. - IMDb

Dying to Dance (TV)
Year: 2001
Country:
USA
Genre: Drama
Review: A young man must teach a woman to dance - at any cost. - IMDb
Who Has a Birthday Today?
---