Welcome, guest!
What's on TV in Europe?
---

Inspecteur Gadget


14:30




Gulli TV


Cherchez Hortense


15:35




Canal+


Подзорная труба


16:10




Nostalgia
---
[Full TV Announce] [TV Programs]
Added Movies

Dronning for en dag
Year: 2013
Country:
Denmark
Genre: Short / Comedy / Drama
Review: In Sara's class, the popular kids, also known as the kings and queens, are subjected to daily humiliations, which include having their pants pulled down or water thrown on them, but this is only a sign of their elevated status. Sara is the only blond and blue-eyed girl in her class, and she is completely overlooked by the kings and queens who do not have blond hair and blue eyes. She has a secret crush on one of the kings, who is way out of her league, and she doesn't have any friends either, but would like to become friends with Karen, also an outsider who aspires to a better status. One day, Sara eyes an opportunity to boost her popularity by humiliating herself and thereby become queen. Karen instantly becomes her friend, she seems to catch the eye of her kingly crush and popularity appears within her reach. However, her happiness is short-lived, and in the end she learns a far more valuable lesson than how to be queen for a day. - IMDb

The Borrowers (TV)
Year: 1973
Country:
USA
Canada
Genre: Family / Fantasy
Review: An eight-year-old boy discovers a family of tiny people, only a few inches tall, living beneath the floorboards of a Victorian country home. - IMDb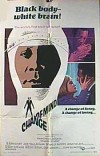 Change of Mind
Year: 1969
Country:
USA
Genre: Sci-Fi / Drama
Review: A white man's brain is transplanted into a black man's skull. - IMDb

The Specials
Year: 2000
Country:
USA
Genre: Action / Comedy / Fantasy / Sci-Fi
Review: America's 7th Best Superhero Team, the Specials, are a group of geeks and oddballs. We get to see one day in their lives as fan and new member Nightbird joins the group, just in time for the group to get a new line of action figures. But the members' extreme personalities and personal issues threaten to rip the group apart. - IMDb

The Doctor Blake Mysteries (TV series 2013–)
Year: 2013
Country:
Australia
Genre: Mystery
Review: A doctor is a war veteran who was at the fall of Singapore, suffering trauma from war memories. He begins solving crimes. - IMDb

Worst Year of My Life, Again! (TV series 2014–)
Year: 2014
Country:
Australia
Genre: Comedy
Review: What if you woke up one morning to discover you had to relive the most excruciating 12 months of high school all over again? Alex King has had a horrible year - humiliated by his teachers, targeted by bullies and embarrassed by attempts to impress the most popular girl in school. So when he wakes up on his birthday to discover that somehow time has reset itself, he can't believe he must relive every miserable moment of the past 12 months once more. Until his friends Simon Birch and Maddy Kent convince him he's being offered a second chance and maybe this time round, he can get it right. - IMDb
Who Has a Birthday Today?
---