Welcome, guest!
What's on TV in Europe?
---

Sous le figuier


10:55




Ciné+ premier


Imperium słońca


11:20




Ale Kino!
---
[Full TV Announce] [TV Programs]
Added Movies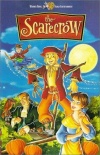 The Scarecrow
Year: 2000
Country:
USA
Genre: Animation / Family / Fantasy / Musical / Romance
Review: In the time of the Pilgrims, a scarecrow, who comes to life as long as he wears a feather in his cap, endeavors--with the help of an enchanted broomstick and a wisecracking mouse--to rescue a sweet, noble girl and three other orphans from an evil villian. - IMDb

Banana
Year: 2015
Country:
Italy

Educazione affettiva
Year: 2013
Country:
Italy
Genre: Documentary
Review: Coming of age attempts to give a voice to those who make up the school, to those who render it alive and who, at times, may suffer from it: the children. They are the main actors in this microcosm, alongside the adult teachers who support them. The film gives the school back to the children. It places the camera at their level, scrutinizing the looks, gestures, movements, the dreams and desires of a class in a small school in Florence, Pestalozzi City-School. It offers no comments, judgments or interpretation from adults. - IMDb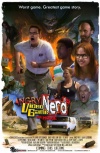 Angry Video Game Nerd: The Movie
Year: 2014
Country:
USA
Genre: Adventure / Comedy / Sci-Fi
Review: The AVGN must overcome his phobia of the worst video game in the world to save his fans. - IMDb
Hajvágás
Year: 2013
Country:
Hungary
Genre: Short / Drama / Documentary
Review: Somewhere in Hungary. One mother five sons. The day of haircut.

Mleczny brat
Year: 2014
Country:
Poland
Armenia
Genre: Short / Drama / Family
Review: A story of a little boy named Seto who lives in a small village in Armenia. Soon, a new member of his family is to be born. Seto is hoping for a brother, yet the infant dies. Instead of a little brother, a lamb appears in Seto's life. Initial dislike turns quickly into liking - friendship evolves between Seto and the lamb. Unfortunately, not for long. The family decides that the boys has to part with his favorite animal. - IMDb

Olive Kitteridge (mini)
Year: 2014
Country:
USA
Genre: Drama
Review: A look at a seemingly placid New England town that is actually wrought with illicit affairs, crime and tragedy, all told through the lens of Olive, whose wicked wit and harsh demeanor mask a warm but troubled heart and staunch moral center. The story spans 25 years and focuses on Olive's relationships with her husband, Henry, the good-hearted and kindly town pharmacist; their son, Christopher, who resents his mother's approach to parenting; and other members of their community. - IMDb

Louder Than Bombs
Year: 2015
Country:
Norway
France
Denmark
Genre: Drama
Review: An upcoming exhibition celebrating photographer Isabelle Reed three years after her untimely death, brings her eldest son Jonah back to the family house - forcing him to spend more time with his father Gene and withdrawn younger brother Conrad than he has in years. With the three of them under the same roof, Gene tries desperately to connect with his two sons, but they struggle to reconcile their feelings about the woman they remember so differently. - IMDb

Maya the Bee Movie
Year: 2014
Country:
Australia
Germany
Genre: Animation / Adventure / Comedy / Family
Review: Freshly hatched bee Maya is a little whirlwind and won't follow the rules of the hive. One of these rules is not to trust the hornets that live beyond the meadow. When the Royal Jelly is stolen, the hornets are suspected and Maya is thought to be their accomplice. No one believes that she is the innocent victim and no one will stand by her except for her good-natured and best friend Willy. After a long and eventful journey to the hornets hive Maya and Willy soon discover the true culprit and the two friends finally bond with the other residents of the opulent meadow. - IMDb
Who Has a Birthday Today?
---