Welcome, guest!
What's on TV in Europe?
---

Два мира


20:10




Komedia TV
---
[Full TV Announce] [TV Programs]
Added Movies

Rebelde (TV series 2011–)
Year: 2011
Country:
Brazil
Genre: Drama
Review: The lives of six teenagers with different lives and personalities attending a prominent private school, and with only one thing in common: their vocation and passion for music. - IMDb

Eu e Meu Guarda-Chuva
Year: 2010
Country:
Brazil
Genre: Fantasy
Review: A young boy tries to rescue a girl in danger with the aid of a magic umbrella. - IMDb

Shooter
Year: 2012
Country:
USA
Genre: Short / Drama / Mystery / Thriller
Review: SHOOTER is an intriguing thriller shot in several locations throughout North Texas. The story follows Charlie, a high profile fashion photographer (Andrea Cohen), as she confronts her estranged father's unexpected death. She encounters a mysterious stranger, and a series of confusing events, ultimately uncovering some dangerous secrets from her fathers past. - IMDb

We've Got Balls
Year: 2013
Country:
USA
Genre: Comedy
Review: The film keys in on the proverbial David vs. Goliath scenario when the filthy-rich land developer, Vivian Brechner, decides not to renew the lease on a bowling alley in a small town so that, together with a local avaricious tribal Indian chief, she can tear it down to make way for a gambling casino. What happens when the 52 people in Fountain Springs learn that Fountain Bowl-the "only thing they've got"-is teetering on destruction? Their community lifestyle, as they have known it, is about to come to an abrupt and tragic end. This is when the townsfolk get word in the Fountain Spray newspaper, and, all hell breaks loose! How could the fate of something as simple and innocent as a bowling alley get so complicated? Well, it just does. The story gets messy, tense, suspenseful and, oh, so very funny. In the end, we learn who will win. Who will loose. And who's got balls! - IMDb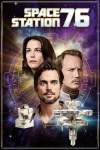 Space Station 76
Year: 2014
Country:
USA
Genre: Comedy / Drama / Sci-Fi
Review: Space Station 76 is a refueling satellite near an alternate-reality Earth, circa 1976. Jessica arrives to serve as the station's new first mate. While she narrates a piece about how she likes the predictability of asteroids, some placidly drifting asteroids are shown colliding in chain-reaction fashion. While at first the station appears normal and the people friendly, Jessica soon discovers that the people on board have issues due to the isolation and stress of being cooped up with one another in a relatively small space far from Earth. This is in addition the usual problems people struggle with, such as infidelity, loneliness, depression, and drug abuse. She tries to make friends and fit in, but, unable to connect meaningfully with anyone, she becomes lonely. She's baffled and disillusioned by the stiff and irritable Captain Glenn, who harbors secrets of his own. She finds herself drawn to Ted, a lonely, married crewman, and his 7 year-old daughter, Sunshine. Ted yearns to reconnect with his unhappy, medicated wife, Misty, but she's too far gone to respond and is driving him away. His daughter Sunshine contends with her unhappy, mentally ill mother and her own isolation issues. Events finally come to a head at a Christmas party when a rapidly unhinging Misty decides everyone needs to play the "Truth Game." Just when it seems like everything's falling apart, a celestial event shakes everyone to their core, reminding them what their real priorities in life should be. - IMDb

Boys of Abu Ghraib
Year: 2014
Country:
USA
Genre: Drama / Thriller / War
Review: An American soldier deployed at Abu Ghraib finds himself behind the walls of the infamous Hard Site, where he develops a secret friendship with an Iraqi detainee. - IMDb

Once Upon a Time in Wonderland (TV series 2013–)
Year: 2013
Country:
Canada
USA
Genre: Adventure / Drama / Fantasy / Mystery / Romance
Review: In Victorian England, the young and beautiful Alice tells a tale of a strange new land that exists on the other side of a rabbit hole. - IMDb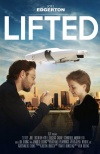 Lifted
Year: 2015
Country:
USA
Genre: Short / Drama / Sci-Fi
Review: A little girl and her inventor father celebrate the success of their greatest dream, on a day she will never forget. - IMDb

The Whispers (TV series 2015–)
Year: 2015
Country:
USA
Genre: Drama / Mystery / Sci-Fi
Review: When children across Washington, D.C., all start talking with the same imaginary friend named Drill, who persuades them to play dangerous games, the FBI calls in child specialist Claire Bennigan - whose deaf son has been speaking to Drill, unbeknownst to her - to investigate. Meanwhile, the defense department sends Wes Lawrence to the Sahara Desert, where he encounters a strange geological phenomenon. As puzzle pieces come together, creating a frightening picture, humanity must wage a battle against unseen forces if it hopes to survive. - IMDb

Bessie (TV)
Year: 2015
Country:
USA
Genre: Biography / Drama / Music
Review: The story of legendary blues performer, Bessie Smith, who rose to fame during the 1920s and '30s. - IMDb
Who Has a Birthday Today?
---