Welcome, guest!
New Video
---
Trailer

Du hast es versprochen

Trailer

Up

Trailer

Kvinden i buret
What's on TV in Europe?
---

Hans Christian Andersen et la danseuse


29 Jan, 23:30




TCM France


Unbreakable - Unzerbrechlich


29 Jan, 23:35




Kabel Eins


Inspecteur Gadget


00:40




Gulli TV


Divorces!


01:15




Ciné+ émotion
---
[Full TV Announce] [TV Programs]
Added Movies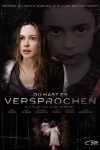 Du hast es versprochen
Year: 2012
Country:
Germany
Genre: Drama / Mystery / Thriller
Review: During their childhood Hanna and Clarissa were the best of friends. They spent every vacation together with their parents in an old summer house on a small island. Shortly after Hanna's 9th birthday they suddenly lost touch until an unexpected reunion 25 years later. Hanna is now married, has a seven-year-old daughter and is the chief resident physician at a hospital, which is where she meets her old friend who is delivered to the ER after overdosing on sleeping pills. The two women pick up their friendship where they left off and spontaneously decide to spend a few days on the island, just like in the old days. With Hanna's daughter Lea in tow they return to the place where they spent their childhood. When Hanna learns that a playmate of hers from the island's village, disappeared as a child and was never seen or heard from again, she begins to search the past. Something horrible must have happened on the island back then. But the closer Hanna gets to the dark secret, the tighter the noose around the women becomes, the greater the menace. The truth that comes to light is much more terrible and horrific than Hanna ever could have imagined. - IMDb
Die Kinder meiner Tochter (TV)
Year: 2013
Country:
Germany
Genre: Comedy
Review: Grim, recently retired 'iron judge' Ernst Blessing lives alone with his dog since his only daughter left angrily 18 years ago. Suddenly he's informed she died in a car crash, which landed her husband, Turkish Kurd Baran Amedi, in hospital. Loner Ernst is now required to mind his grandchildren, which he didn't even know having, resourceful rebel Dilo and his brat sister Hewi. Both sides' prejudices and principles are tested in practice. When Dilo finally respects Ernst and wins his heart, Baran arranges for the kids' 'repatriation' with a backward uncle. - IMDb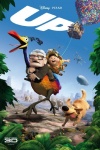 Up
Year: 2009
Country:
USA
Genre: Animation / Adventure / Drama / Family
Review: A young Carl Fredrickson meets a young adventure-spirited girl named Ellie. They both dream of going to a lost land in South America. 70 years later, Ellie has died. Carl remembers the promise he made to her. Then, when he inadvertently hits a construction worker, he is forced to go to a retirement home. But before they can take him, he and his house fly away. However, he has a stowaway aboard: an 8-year-old boy named Russell, who's trying to get an Assisting the Elderly badge. Together, they embark on an adventure, where they encounter talking dogs, an evil villain and a rare bird named Kevin. - IMDb
Å snu seg mot solen
Year: 2012
Country:
Norway
Genre: Short / Drama
Review: Lennart is bullied at school until the beautiful Julia moves in next door. She teaches him how to fight back, but what will happen when Julia's dark past come between them? - IMDb

King (TV series 2011–)
Year: 2011
Country:
Canada
Genre: Crime / Drama
Review: As a Homicide Detective, Jessica King (Amy Price-Francis) sees things that everyone else misses: in crime scenes... See full synopsis » - IMDb

Blackbird
Year: 2012
Country:
Canada
Genre: Drama
Review: This is a film about a troubled teen, Sean Randall, who is falsely accused of planning a Columbine shooting scenario. It all begins when an unlikely bond forms between Sean (Connor Jessup) and a preppy teenage girl named Deanna Roy (Alexia Fast). Deanna's boyfriend is deeply threatened by Sean and Deanna's friendship, resulting in a violent confrontation. Seeking to protect himself, Sean issues a death threat online - and is swiftly arrested. When the police raid Sean's home, they find rifles, shotguns, knives and ammunition - all property of Sean's father Ricky (Michael Buie), an avid hunter. They also find a supposed "hit list" with twenty names of people who have tormented Sean. The authorities and the media proclaim another Columbine has been narrowly averted, and soon Sean faces a terrifying imprisonment in a youth detention facility. Sean's only hope is to overcome his dark image, and prove his innocence to Deanna and to his community. - IMDb

Zapped (TV)
Year: 2014
Country:
Canada
USA
Genre: Comedy / Fantasy
Review: Centers on sixteen year-old Zoey Stevens a skilled dancer and straight-A student who is having a hard time adjusting to a new high school, a new and klutzy dance squad, a new step-dad, three new rowdy step-brothers and an unruly dog. But things change when a dog training app on her smart phone begins to somehow control all the boys around her. - IMDb
Who Has a Birthday Today?
---