Welcome, guest!
What's on TV in Europe?
---

Cesta


03:20




FilmBox Extra


Drei weiße Birken


05:20




Heimatkanal
---
[Full TV Announce] [TV Programs]
Added Movies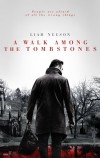 A Walk Among the Tombstones
Year: 2014
Country:
USA
Genre: Crime / Drama / Mystery / Thriller
Review: Matt Scudder is a former cop now a private eye. He is asked by a drug dealer to find the men who kidnapped his wife. It seems like they killed her even after he paid them. Scudder refuses. But the man later goes to see him and tells him how his wife was killed. Scudder takes the job. He does some research and thinks the men he is looking for have done this more than once. And that everyone they grabbed is connected to a drug dealer. He was about to give up when they grab another girl and Scudder tries make sure she's returned alive. - IMDb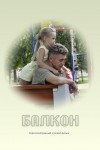 Balkon
Year: 2013
Country:
Russia
Genre: Short

Ne joci, Peter
Year: 1964
Country:
Yugoslavia
Genre: Adventure / War
Review: Two partisan coalminers need to take three orphan children away from dangerous area to the liberated land. - IMDb

Knife Edge
Year: 2009
Country:
UK
USA
Genre: Horror / Thriller
Review: A successful Wall Street trader returns to England with her new husband and five-year-old son, but their new start together turns into a nightmare when they move into a country house which contains a terrible secret. - IMDb
Ginger Meggs
Year: 1982
Country:
Australia
Genre: Comedy / History
Review: The escapades of Ginger Meggs, local larrikin. He's trying to win the heart of Minnie Peters, but the pressures of school, his rival Eddie Coogan and bully Tiger Kelly make life tough for him. Besides, there's fishing to be done. - IMDb

Tarok
Year: 2013
Country:
Denmark
Genre: Drama
Review: The story of Denmark's most famous racehorse and the family behind it. - IMDb

Nijisseiki shônen dokuhon
Year: 1989
Country:
Japan
Genre: Drama
Review: Two brothers, Jinta and Wataru, are raised in a travelling circus. After an accident, Jinta decides to leave the circus and travels the countryside working as a con-man. After a run-in with a local gang of yakuza, he is invited to join their ranks, where he makes the mistake of falling for a boss's mistress. Wataru stays with the circus and works hard to regain its former glory. - IMDb
Suburbia
Year: 1983
Country:
USA
Genre: Drama / Thriller
Review: When household tensions and a sense of worthlessness overcome Evan, he finds escape when he clings with the orphans of a throw-away society. The runaways hold on to each other like a family until a tragedy tears them apart. Directed by Penelope Spheeris of "Decline of Western Civilization." - IMDb

Abgestempelt
Year: 2012
Country:
Austria
Genre: Short / Drama / Mystery / Thriller
Review: After being checked by the police, a young father of Arabic origin fails to explain the situation to his son - unaware that the most inexplicable happenings are yet to come. - IMDb
Who Has a Birthday Today?
---