Welcome, guest!
New Video
---
Trailer

Beethoven's Treasure

Trailer

Montevideo, vidimo se!

Trailer

L'homme de l'île Sandwich
What's on TV in Europe?
---

Ted


12:30




Ciné+ premier


Le mari de la coiffeuse


12:30




Arte
---
[Full TV Announce] [TV Programs]
Added Movies

Beethoven's Treasure
Year: 2014
Country:
USA
Genre: Family
Review: Get ready to howl with laughter in this all-new family comedy starring America's favorite St. Bernard, the one and only Beethoven! After a doggone disaster of a movie shoot, the big-hearted pooch and his trainer, Eddie (Jonathan Silverman, Beethoven's Big Break), are heading home when they get stranded in a small coastal village. When Beethoven befriends a local boy (Bretton Manley), he helps him find a pirate map to lost treasure and together they em-bark on an adventure that brings the whole town together. Co-starring Morgan Fairchild (Flamingo Road), Kristy Swanson (Buffy the Vampire Slayer), Bretton Manley (Ted), and Jeffrey Combs (Re-Animator), it's a heartwarming "tail" about finding fun wherever your nose leads you. - IMDb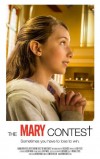 The Mary Contest
Year: 2014
Country:
Canada
Genre: Short / Drama / Family
Review: Young Mary Kelly dreams of becoming a nun, like her beloved teacher, Sr. Adelia, but despite her best efforts, she can't seem to tame her bad temper. It doesn't help that the popular girl, Tammy, seems to have it in for her. Things come to a head when they both take part in a contest to come up with the most names for Mary: Our Lady of Fatima, the Immaculate Conception, etc. Tammy pushes Mary to the brink and in the aftermath some startling secrets about Tammy are revealed. - IMDb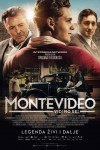 Montevideo, vidimo se!
Year: 2014
Country:
Serbia
Genre: Adventure / Comedy / Sport
Review: A football team from Belgrade, former Republic of Yugoslavia gets a chance to go to the First World Football Championship, but things get complicated along the way. - IMDb

The Mad Room
Year: 1969
Country:
USA
Genre: Drama / Horror
Review: Remake of 1941's "Ladies in Retirement" has psychotic Stella Stevens playing companion to wealthy, loony widow and she soon brings her brother and sister to live with them after they are released from an asylum for brutally murdering their parents years before. Now there appear to be skeletons that Stevens has worked so hard to keep hidden, ready to tumble out of her closet. - IMDb

L'homme de l'île Sandwich
Year: 2014
Country:
France
Genre: Short
Review: Lionel undertakes a long and perilous journey to the Sandwich Island trying to find his father...

Field of Lost Shoes
Year: 2014
Country:
USA
Genre: Action / Drama / War
Review: Based on a true story of the American Civil War, culminating at the Battle of New Market, May 1864. A group of teenage cadets sheltered from war at the Virginia Military Institute must confront the horrors of an adult world when they are called upon to defend the Shenandoah Valley. Leaving behind their youth, these cadets must decide what they are fighting for. - IMDb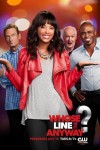 Whose Line Is It Anyway? (TV series 2013–)
Year: 2013
Country:
USA
Genre: Comedy / Game-Show
Review: In every episode Aisha Tyler hosts a skit comedy show where the actors on the show, usually Wayne Brady, Colin Mochrie, Ryan Stiles and another guest star or two do different comedy skits. It's all improv and made up on the spot. It's like the original British show Whose Line is it Anyway that ran from 1988 until 1998 and it was remade in USA that ran from 1998 until 2006. - IMDb

The Sex Trade (TV)
Year: 2012
Country:
USA
Genre: Comedy
Review: Hoping that a baby will help their shaky marriage, Seth and Karen Morgan seek the help of a unorthodox fertility doctor but instead end up with a chance to get to know each other from the inside when they wake up to discover their souls have been swapped. With no idea of how to find this doctor, they are forced to take the reins of each others lives and the battle of the sexes begins. - IMDb
Who Has a Birthday Today?
---