Welcome, guest!
New Video
---
Trailer

Up

Trailer

Kvinden i buret

Trailer

The Turning
What's on TV in Europe?
---

Inspecteur Gadget


00:40




Gulli TV
---
[Full TV Announce] [TV Programs]
Added Movies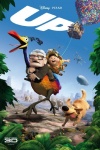 Up
Year: 2009
Country:
USA
Genre: Animation / Adventure / Drama / Family
Review: A young Carl Fredrickson meets a young adventure-spirited girl named Ellie. They both dream of going to a lost land in South America. 70 years later, Ellie has died. Carl remembers the promise he made to her. Then, when he inadvertently hits a construction worker, he is forced to go to a retirement home. But before they can take him, he and his house fly away. However, he has a stowaway aboard: an 8-year-old boy named Russell, who's trying to get an Assisting the Elderly badge. Together, they embark on an adventure, where they encounter talking dogs, an evil villain and a rare bird named Kevin. - IMDb
Å snu seg mot solen
Year: 2012
Country:
Norway
Genre: Short / Drama
Review: Lennart is bullied at school until the beautiful Julia moves in next door. She teaches him how to fight back, but what will happen when Julia's dark past come between them? - IMDb

King (TV series 2011–)
Year: 2011
Country:
Canada
Genre: Crime / Drama
Review: As a Homicide Detective, Jessica King (Amy Price-Francis) sees things that everyone else misses: in crime scenes... See full synopsis » - IMDb

Blackbird
Year: 2012
Country:
Canada
Genre: Drama
Review: This is a film about a troubled teen, Sean Randall, who is falsely accused of planning a Columbine shooting scenario. It all begins when an unlikely bond forms between Sean (Connor Jessup) and a preppy teenage girl named Deanna Roy (Alexia Fast). Deanna's boyfriend is deeply threatened by Sean and Deanna's friendship, resulting in a violent confrontation. Seeking to protect himself, Sean issues a death threat online - and is swiftly arrested. When the police raid Sean's home, they find rifles, shotguns, knives and ammunition - all property of Sean's father Ricky (Michael Buie), an avid hunter. They also find a supposed "hit list" with twenty names of people who have tormented Sean. The authorities and the media proclaim another Columbine has been narrowly averted, and soon Sean faces a terrifying imprisonment in a youth detention facility. Sean's only hope is to overcome his dark image, and prove his innocence to Deanna and to his community. - IMDb

Zapped (TV)
Year: 2014
Country:
Canada
USA
Genre: Comedy / Fantasy
Review: Centers on sixteen year-old Zoey Stevens a skilled dancer and straight-A student who is having a hard time adjusting to a new high school, a new and klutzy dance squad, a new step-dad, three new rowdy step-brothers and an unruly dog. But things change when a dog training app on her smart phone begins to somehow control all the boys around her. - IMDb

Player
Year: 2013
Country:
Denmark
Genre: Comedy
Review: Most people would see it as a bonus to be sent a few days to the Côte d'Azur to solve a smaller routine case, but for the righteous, extremely self-controlled and dull lawyer Michael Helge it is more like a punishment. Sun, sand, and sea are not things that appear on his top ten list. The case is supposedly just a simple divorce, but as soon as Michael Helge sets feet on French soil, everything goes wrong. He gets hustled for 10 million kroner of the company's money, and suddenly the future looks less bright. Fortunately, he meets his old friend, the frivolous gambler Theo, and together they plan how to get all the money back in a true James Bond style... - IMDb

Kvinden i buret
Year: 2013
Country:
Denmark
Germany
Sweden
Genre: Crime / Mystery / Thriller
Review: Chief detective Carl Mørck and his assistant Assad become involved in a five-year-old case concerning the mystery of politician Merete Lynggaard's disappearance - a journey that takes them deep into the undercurrent of abuse and malice that lurks beneath the polished surface of Scandinavia. - IMDb

Blinder
Year: 2013
Country:
Australia
Genre: Drama / Romance / Sport
Review: There's nothing more tightly-knit than a small town footy club. So when a scandal blows apart the Torquay Tigers, lives are thrown into chaos. After ten years away, one-time Torquay legend Tom Dunn (Ackland) returns to face his demons and pull the club back together. To reunite their team and rebuild their lives Tom and his mates will have to dig deep, face up to past mistakes and rekindle their love of football. After everything is done and dusted, it's not about giving your best, it's about doing your best. - IMDb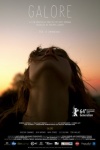 Galore
Year: 2013
Country:
Australia
Genre: Drama
Review: It's a sweltering summer before the final year of school and Billie and Laura share every secret except for Billie's biggest secret - she's crazy in love with Laura's boyfriend, Danny. When Billie's social worker mum takes in Isaac, a troubled teenager looking to get his life straight, the delicate balance of the three friends' lives is disrupted. As bushfires threaten the edge of their suburbs and they immerse themselves in the swirl of parties, possible love and the intensity of sex and desire, the world of the four teenagers is changed forever as their secrets are revealed and their lives, friendships and loves are thrown into chaos. - IMDb
Who Has a Birthday Today?
---