Welcome, guest!
New Video
---
Trailer

Seventh Son

Trailer

Princess

Trailer

Ciencias naturales
What's on TV in Europe?
---

Bez připojení


06:00




FilmBox
---
[Full TV Announce] [TV Programs]
Added Movies

Dead Rising
Year: 2015
Country:
USA
Genre: Action / Horror / Thriller
Review: A group of people fight to survive in a zombie infested town. - IMDb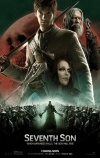 Seventh Son
Year: 2014
Country:
USA
UK
Canada
China
Genre: Action / Adventure / Fantasy
Review: John Gregory, who is a seventh son of a seventh son and also the local spook, has protected his country from witches, boggarts, ghouls and all manner of things that go bump in the night. However John is not young anymore, and has been seeking an apprentice to carry on his trade. Most have failed to survive. The last hope is a young farmer's son named Thomas Ward. Will he survive the training to become the spook that so many others couldn't? Should he trust the girl with pointy shoes? How can Thomas stand a chance against Mother Malkin, the most dangerous witch in the county? - IMDb

Taram Tarambola
Year: 2014
Country:
Belgium
Genre: Short / Drama / Family
Review: Summer 1995, a small countryside pub. Emilie and Anna, two young sisters, wait for a father who isn't arriving. To avoid having to face up to the harsh reality, they invent a magical world in which anything can happen. The best as well as the worst. - IMDb

Princess
Year: 2014
Country:
Israel
Genre: Drama
Review: While her workaholic mother is away from home, 12-year-old Adar and her stepfather push their role-playing games into dangerous territory. As Adar attempts to delicately maneuver between the tempestuous and fiery relationships at home, she meets Alan - a dreamy boy who keenly resembles her, and brings him into the family. Alan leads Adar through a dark journey between childhood and adolescence, reality and fantasy, which will forever change the rules of the game in the household. - IMDb
Ciencias naturales
Year: 2014
Country:
Argentina
France
Genre: Drama
Review: In a rural school in the middle of the mountains, a girl who is starting to become a woman feels the profound need to discover her true identity. She does not know who her father is and she is determined to find him, but her mother does not approve it. The hostility of winter in such a harsh place turns this desire into a real threat: freezing in the middle of nowhere. Going behind the backs of the school authorities and the girl's mother, her teacher decides to help her. They set off on this quest for truth, but it is not going to be an easy journey... Their only clue is a small, rusty plate. - IMDb

Final Destination
Year: 2000
Country:
USA
Canada
Genre: Horror / Mystery / Thriller
Review: Alex is boarding his plane to France on a school trip, when he suddenly gets a premonition that the plane will explode. When Alex and a group of students are thrown off the plane, to their horror, the plane does in fact explode. Alex must now work out Death's plan, as each of the surviving students falls victim. Whilst preventing the worst from happening, Alex must also dodge the FBI, which believes Alex caused the explosion. - IMDb

Gypsy Magic
Year: 1997
Country:

Republic of Macedonia
Genre: Comedy / Drama
Review: In a Macedonian gypsy village local man meets an Indian UNPROFOR physician whom he sees as solution to all his troubles. - IMDb
Apaches
Year: 1977
Country:
UK
Genre: Short / Comedy / Drama / Western
Review: A group of children play at being "Apaches" on an English farm, ignoring all safety precautions. One by one they die a variety of gruesome deaths. - IMDb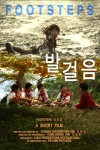 Footsteps
Year: 2012
Country:
South Korea
Genre: Short / Adventure / Drama / War
Review: JUN-NAM, KIL-TAE, JAE-WOO and CHUL-HO are four 12-year-old boys living in communist North Korea. One day after school, they decide to send RYONG-GU (a beggar kid, who always follows them around) to the demilitarized sea area between North and South Korea. But little did they know that their cruel joke would provoke the military from both sides and conclude with an unexpected tragedy. - IMDb

Backmask
Year: 2015
Country:
USA
Genre: Horror / Thriller
Review: During a party, six small-town teenagers find an old vintage record and decide to play it backwards in order to listen for any subliminal/satanic messages. Low and behold, a seemingly malevolent spirit quickly infiltrates the group, wreaking havoc as it moves from one body to another. - IMDb
Who Has a Birthday Today?
---