Welcome, guest!
What's on TV in Europe?
---

Усатый нянь


08:00




Mir TV


Explorers


08:33




Paramount Channel


Viva Riva!


09:10




Ciné+ frisson
---
[Full TV Announce] [TV Programs]
Added Movies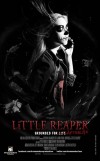 Little Reaper
Year: 2013
Country:
USA
Genre: Short / Comedy / Family / Horror
Review: The grim reaper's difficult teenage daughter and how she must take over her father's duties for one day. Chaos ensues. - IMDb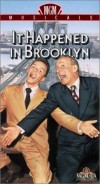 It Happened in Brooklyn
Year: 1947
Country:
USA
Genre: Comedy / Musical / Romance
Review: Danny has been in the army for 4 years, yet all he thinks about is Brooklyn and how great it is. When he returns after the war, he soon finds that Brooklyn is not so nice after all. He is able to share a place with Nick, the janitor of his old High School, and get a job as a singer in a music store. He also meets Leo, a talented pianist and his teacher Anne, whose dream is to singing Opera. When Jamie arrives from England, Danny tries to show him the Brooklyn experience and help him compose modern swing music. Together, these four also try to help Leo get the Brooklyn Music scholarship. - IMDb

Walking with Dinosaurs 3D
Year: 2013
Country:
USA
UK
India
Genre: Animation / Adventure / Family
Review: For the first time in movie history, audiences will truly see and feel what it was like when dinosaurs ruled the Earth. "Walking with Dinosaurs" is the ultimate immersive experience, utilizing state of the art 3D to put audiences in the middle of a thrilling and epic prehistoric world, where an underdog dino triumphs to become a hero for the ages. - IMDb

Glyanets
Year: 2007
Country:
Russia
Genre: Drama / Comedy / Romance

Napoléon
Year: 1955
Country:
Italy
France
Genre: Drama
Review: Orson Welles è Hudson Lowe in questa mega produzione cinematografica che racconta scorci ed episodi della vita di Napoleone. - IMDb

Sumarlandið
Year: 2010
Country:
Iceland
Genre: Comedy
Review: An art-house comedy about an ordinary family running the unusual business of elf tourism and spiritual sessions. Their house is built around an elf stone, which is sacred to the wife Lara, who is blessed with a sixth sense. When they get an offer to sell the stone at a high price, her husband Óskar is really tempted. - IMDb

Bwana
Year: 1996
Country:
Spain
Genre: Drama
Review: Antonio, a taxi driver, his wife, and two chidren arrive one fine afternoon at a solitary beach, looking for sea-shells. However, they will find more than expected: namely, Ombasi and Yambo, two illegal African immigrants, apparently thrown back to the ocean from where they came, in search of a better life in Spain. The sun sets, and the evening, night and morning which follow see other bizarre characters entering the scene, before the Africans' and the other characters' fates are finally decided. - IMDb
Who Has a Birthday Today?
---