Welcome, guest!
What's on TV in Europe?
---

Остров сокровищ


04:30




RTVi


Amazone


04:35




Ciné+ famiz
---
[Full TV Announce] [TV Programs]
Added Movies

Prezít svuj zivot (teorie a praxe)
Year: 2010
Country:
Czech Republic
Slovakia
Japan
Genre: Animation / Comedy / Fantasy / Mystery
Review: The film uses a mix of cut-out animation from photographs and live-action segments, and tells the story of a married man who lives a double life in his dreams, where he is married to another woman. - IMDb

Vamperifica
Year: 2012
Country:
USA
Genre: Comedy / Horror
Review: A clueless, flamboyant college kid discovers that the soul of a great vampire king resides within him. Now he must choose between his friends and his destiny. - IMDb

The Wannabe
Year: 2015
Country:
USA
Genre: Crime / Drama / Mystery / Thriller
Review: Obsessed with mob culture, and desperate to fit in, Thomas sets out to fix the 1992 trial of John Gotti. He believes if the plan is executed, it will put him at the center of all that he idolizes. The plot is foiled, setting off events worthy of mob lore. The Wannabe intertwines real people and true events, past and present, with fantasy. - IMDb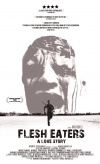 Flesh Eaters: A Love Story
Year: 2012
Country:
USA
Genre: Short / Horror
Review: Today's the day that Troy will propose to his long-time sweetheart Jamie. Unfortunately, the very first days of the zombie apocalypse have arrived, which leaves Troy a little more of a challenge to get to his beloved who is trapped in her office building. Will he make it in time? - IMDb

Deer Crossing
Year: 2012
Country:
USA
Genre: Crime / Drama / Horror / Thriller
Review: This film is about the Chancelor family. The mother (Maggie) and her son (Cole) head off after saying goodbye to Cole's father only to have an accident near a country farm. They are found by a farmer called Lukas Walton who takes them to his farm and they are never seen by the father again. It's now 8 years later and the father gets a call from someone who claims to be his son Cole. So the father hires an ex detective to go back to the County where his family went missing. But the Detective finds that there's something more than just a missing persons case here. He also thinks that the local Sheriff (Doug Bradley) is keeping something from him. Lukas is raising Cole as his own son, and things escalate from there. But what has happened to the mother Maggie? - IMDb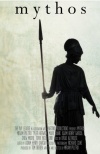 Mythos (TV series)
Year: 2012
Country:
USA
Genre: Drama
Review: A character-driven, mythology-based webseries about mortality, family, love, and fate. - IMDb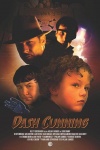 Dash Cunning
Year: 2010
Country:
USA
Genre: Short / Comedy / Fantasy
Review: Foster child, Timmy Bean, lives in the dark and twisted stories of his imagination. A place where the bad guys always win. On a surprising Christmas morning Timmy is pushed to far and must find the strength to become the hero of his own story...and maybe just save the girl. - IMDb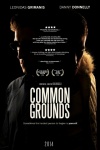 Common Grounds
Year: 2014
Country:
USA
Genre: Short / Drama / Mystery / Thriller
Review: Two childhood friends come into contact with each other for the first time since a tragic accident that defined both of their lives, in completely different ways, when they were kids. - IMDb

Stealing Chanel
Year: 2015
Country:
USA
Genre: Comedy / Romance
Review: A thief from Queens who steals from the rich to give to the poorly dressed meets his nemesis in the arrogant and badly dressed therapist from Park Avenue hell-bent on reforming him. Sparks fly as they reluctantly fall for each other and he discovers the designer buried within. - IMDb
Who Has a Birthday Today?
---