Welcome, guest!
What's on TV in Europe?
---

Wild Child


09:10




Ciné+ famiz


L'effrontée


12:30




Ciné+ club


La banquière


12:35




Arte
---
[Full TV Announce] [TV Programs]
Added Movies

Tierney Gearon: The Mother Project
Year: 2006
Country:
USA
Genre: Documentary
Review: In 2002, American photographer Tierney Gearon (1963- ), fresh from the disconcerting success of her 2001 exhibit at London's Saatchi Gallery, goes to upstate New York to begin a project photographing her mother. Over the next few years, two filmmakers record Gearon's visits, accompanied by her two young children and later a baby. Gearon's mother can behave erratically, and the presence of mother, daughter, and children brings up Gearon's own feelings about her childhood. Her children are philosophical about being photographed and on exhibition. Portraits of family, discovery, and healing may emerge. - IMDb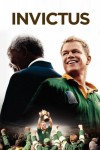 Invictus
Year: 2009
Country:
USA
Genre: Biography / Drama / History / Sport
Review: The film tells the inspiring true story of how Nelson Mandela joined forces with the captain of South Africa's rugby team to help unite their country. Newly elected President Mandela knows his nation remains racially and economically divided in the wake of apartheid. Believing he can bring his people together through the universal language of sport, Mandela rallies South Africa's rugby team as they make their historic run to the 1995 Rugby World Cup Championship match. - IMDb

Nordvest
Year: 2013
Country:
Denmark
Genre: Action / Crime / Drama
Review: 18-year-old Caspar wants to reach the top, no matter what. He carries out small-time break-ins for Jamal, before moving on to work for big player Björn. All goes well, until Jamal's gang decide they want revenge. What starts with pushing and shoving soon escalates into armed conflict. This is a big test for Caspar: is he ruthless enough for this battle? And will he drag his younger brother into it? - IMDb
200%
Year: 2011
Country:
France
Genre: Documentary / Comedy

Ett öga rött
Year: 2007
Country:
Sweden
Genre: Comedy / Drama / Fantasy
Review: Halim has seen through it all. He has seen through the Integration plan a secret conspiracy that tries to turn all immigrants into Swedes. Unfortunately he has also seen through his own father, who has fallen victim to the Integration plan. But Halim has his own plan; he is going to be Swedens mightiest revolution immigrant and take a stand to save his father from forgetting his Arabic roots.One eye red is a heart warming and thrilling father and son story that deals with love, struggle and the conflict between the western- and the Arabic way of life. The film is directed by the Swedish debutant Daniel Wallentin, who has established himself as one of Swedish Films most exciting directors with several internationally acclaimed shorts. - IMDb

A World Not Ours
Year: 2012
Country:
UK
Lebanon
Denmark
United Arab Emirates
Genre: Documentary / Biography / History
Review: An intimate, and often humorous, portrait of three generations of exile in the refugee camp of Ein el-Helweh, in southern Lebanon. Based on a wealth of personal recordings, family archives, and historical footage, the film is a sensitive, and illuminating study of belonging, friendship, and family in the lives of those for whom dispossession is the norm, and yearning their daily lives. - IMDb

Igazából apa
Year: 2010
Country:
Hungary
Genre: Comedy / Drama / Romance
Who Has a Birthday Today?
---