Welcome, guest!
New Video
---
Trailer

1944

Trailer

The Counselor

Trailer

Bark Ranger
What's on TV in Europe?
---

The Impossible


19:45




Ciné+ émotion


Au revoir les enfants


19:50




HD1


Iron Man 2


19:55




France 2
---
[Full TV Announce] [TV Programs]
Added Movies
Cizí lidé (TV)
Year: 1983
Country:
Czechoslovakia
Genre: Drama

1944
Year: 2015
Country:
Estonia
Finland
Genre: Drama / War
Review: The events of the war in 1944, from the Blue Hills to Sorve Peninsula. Shown through the eyes of Estonian soldiers who had to pick sides and fight against fellow brothers. Choices have to be made, not only by the soldiers, but also by their loved ones. - IMDb
Geschwister
Year: 2011
Country:
Germany
Genre: Short / Drama / Family
Review: "Daddy has made a mistake." That's what three Siblings (Geschwister), Mara (16), Felix (12) and Moritz (7), get served for dinner. And suddenly daily life gets a different meaning. Mara is let down by her boyfriend, Felix is about to fall in love for the first time and the small Moritz builds up in a dominoes spiral. But they shall still remain a family, right?

Chiralia
Year: 2013
Country:
Germany
Genre: Short / Drama / Mystery
Review: Where lies that ineffable line that separates our past from our future? 'Chiralia' is a film about the perplexing vastness of our experience as we drift in the imperceptible streams of time.The disappearance of a child triggers an emotional wave that propagates through space and time, across generations, vibrating between memory and imagination, and carrying our fears and wishes down a spiral towards that place where all the questions that we cannot formulate live. - IMDb

Rabbit
Year: 2014
Country:
Australia
Genre: Short / Drama
Review: Abandoned by his parents and harboring a grim family secret a damaged young teen is faced with a difficult choice when he brings his foreign girlfriend into the family home. - IMDb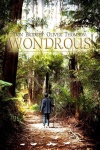 Wondrous
Year: 2014
Country:
Australia
Genre: Short / Adventure
Review: "Wondrous," follows Henry, an isolated but lively thirteen-year-old boy who lives in a barren town full of dejected, dismal adults. When their books are stolen and the townspeople speculate that their town recluse has stolen them, Henry ventures into the Silver Forest in search of the thief - desperate to return with an exciting story sure to get the town's attention. But when Henry finds him and an unlikely friendship sparks, Henry learns that the most important story of all, is his own. - IMDb

Vyom's Letters
Year: 2014
Country:
India
Genre: Short / Family
Review: Life is a quest. Often, the questions are unasked, the answers are questioned! Vyom's letters is Vyom's quest to the God who resides in his father. That hard working single father who plays the role of the bread earner, the father, the mother and the human god. Vyom is a regular school going child who has lost his mother, his grandmother and sees his father only as the one who fails constantly. With a beautiful cinematography and a next door father-son duo, it is a journey taking us to answers lying within us. - IMDb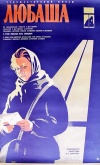 Lyubasha
Year: 1978
Country:
Soviet Union
Genre: War / Family

Miasto 44
Year: 2014
Country:
Poland
Genre: Drama / War
Review: A story of love, friendship and the pursuit of adventure during the bloody and brutal reality of the 1944 Warsaw Uprising. - IMDb

Ghosthunters
Year: 2015
Country:
Germany
Austria
Ireland
Genre: Comedy / Family / Fantasy
Review: They couldn't be more different, the members of the trio that allies in the fight against an Ancient Ice Ghost (AIG): Tom, an easily scared boy, Hetty, a professional ghosthunter and the loveable, but pretty slimy Hugo - a ghost. Will the team manage to save their town from the next ice age? - IMDb
Who Has a Birthday Today?
---