Welcome, guest!
New Video
---
Trailer

Jim Henson's Turkey Hollow

Trailer

Stand Clear of the Closing Doors

Trailer

Goosebumps
What's on TV in Europe?
---

Индиго


10:55




TV 1000 Russkoe Kino


Вам и не снилось...


11:05




Zvezda
---
[Full TV Announce] [TV Programs]
Added Movies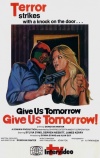 Give Us Tomorrow
Year: 1978
Country:
UK
Genre: Crime / Drama
Review: Masked intruders take the family of a bank manager hostage in order to rob his bank. - IMDb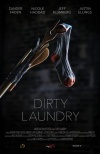 Dirty Laundry
Year: 2014
Country:
USA
Genre: Short / Drama / Family / Horror
Review: Afraid and alone, a young boy must navigate the turmoil of a broken home in order to defeat the terrifying creature that lurks in his basement. - IMDb

The Great Zombini
Year: 2013
Country:
USA
Genre: Short / Drama / Fantasy
Review: While the magician, 'Zombini,' is performing a children's' magic show, he is reminded of his old encounters with the local bully. He then decides to take immediate action to seek revenge, by kidnapping the bully's only son. - IMDb

Nova Road
Year: 2014
Country:
USA
Genre: Short / Thriller
Review: This rural country road is know for more tragedies due to drag racing then anywhere else in the country. Local urban legends tell us its something else. What really happens on Nova Road? Based on a true story. - IMDb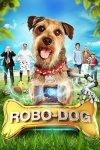 Robo-Dog
Year: 2015
Country:
USA
Genre: Family
Review: ROBO-DOG is a real-world fantasy film for the whole family. When Tyler's furry best friend dies tragically, his inventor Dad creates a new dog to take his place - complete with mechanical powers and robotic abilities to keep everyone on their toes. - IMDb

Christmas Trade
Year: 2015
Country:
USA
Genre: Comedy / Family
Review: Just days before Christmas, an LA real-estate lawyer and his eleven-year-old son magically swap bodies. As they walk in each other's shoes, from a cutthroat law firm and the frightening days of sixth grade, the father and son rediscover what it means to be family.LOS ANGELES, night. Inside the TAYLOR residence, ROBBY (11) sits behind a dimly lit laptop screen, scrolling through Christmas toys on a shopping website. As he climbs into bed, a loud THUMP is heard. He goes to his front door and looks around, but sees nothing. As he returns inside, a mysterious package is seen on the porch. The package is labeled, "SANTA'S MYSTERY EMPORIUM." The next morning, life in the Taylor family is complete chaos. MITCH (40s) has his cell-phone glued to his ear and pays little attention to Robby. Since Robby's mother died a few years back, it's just the two of them. It's clear that they haven't exactly established a relationship or a daily routine. Robby bugs his father about getting a Christmas tree and presents, but Mitch is too focused on his work. On their way out the door, Mitch discovers the mysterious package and thoughtlessly tosses it in the car with them. At school, Robby's life in the sixth grade consists of arithmetic, crushes, and big bully by the name of FRANCIS (11), who's mother TRISH (40s) persistently hunts the widowed Mitch like prey. At work, Mitch stresses over an injunction with the firm's biggest client Milton GREEN, who will be attending the firm's holiday party in just three days, which he is responsible for planning as well. A senior partner at the firm, HARPER SHAW, ruthlessly threatens to fire Mitch if anything goes wrong. On top of his stress, Mitch's secret girlfriend and coworker CHLOE (40s), questions their relationship and his effort to introduce her to Robby. He's one cup of decaf away from a complete mental breakdown. - IMDb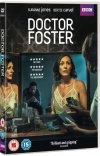 Doctor Foster (TV series 2015–)
Year: 2015
Country:
UK
Genre: Drama
Review: A woman suspects her husband of having an affair. After following several lines of enquiries far more unravels including a streak of violence below the surface. - IMDb
Who Has a Birthday Today?
---