Welcome, guest!
New Video
---
Trailer

Vacation

Trailer

Le plongeon

Trailer

Bajrangi Bhaijaan
What's on TV in Europe?
---

L'enfant de Buchenwald


31 Aug, 22:15




Paris Premiere


Le pion


31 Aug, 22:45




Ciné+ famiz


Новый кинотеатр 'Парадизо'


31 Aug, 23:00




TV XXI
---
[Full TV Announce] [TV Programs]
Added Movies

Yeon-ga-si
Year: 2012
Country:
South Korea
Genre: Drama / Thriller
Review: Jae-hyuk is an ordinary man in his 40s. He works as a medical supplies salesman and is hassled by doctors all day. His brother Jae-pil is a detective that is not all that interested in public safety and spends most of his time moaning about the stock market. The discovery of a series of floating, gruesomely skeletal bodies around the country sparks hysteria. The police commissioner is disturbed to see CCTV footage of people jumping into water as if they were possessed, and drowning themselves. Time passes and hundreds of similar cases are reported, leaving officials stumped as to the cause of the deaths. The government declares a national emergency. Jae-pil joins the massive investigation and meets the mayor of a small town who claims he witnessed several men in work uniforms dumping infected dogs into the streams and realizes that there is a conspiracy behind the outbreak. Meanwhile, Jae-hyuk's wife and children are showing the same symptoms as the victims, leading to a frantic search for medicine. Through Jae-pil he learns of a warehouse containing a potential cure in thousands and thousands of doses and heads there with no idea of what he's heading into. - IMDb

Kruh
Year: 1959
Country:
Czechoslovakia
Genre: Drama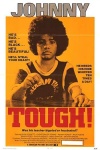 Tough
Year: 1974
Country:
USA
Genre: Drama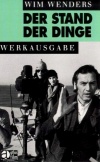 Der Stand der Dinge
Year: 1982
Country:
West Germany
Portugal
USA
Genre: Drama
Review: On location in Portugal, a film crew runs out of film while making their own version of Roger Corman's Day the World Ended (1955). The producer is nowhere to be found and director Friedrich Munro attempts to find him in hopes of being able to finish the film. - IMDb

Vacation
Year: 2015
Country:
USA
Genre: Adventure / Comedy
Review: Hoping to bring his family closer together and to recreate his childhood vacation for his own kids, an adult Rusty Griswold takes his wife and two sons on a cross-country road trip to Walley World. Needless to say, things don't go quite as planned. - IMDb

Laundry
Year: 2009
Country:
USA
Genre: Short / Action / Comedy / Drama / Mystery
Review: Chrissy, the gum chewing hit woman has a dirty laundering job to finish. When things fall apart, and we find out she isn't who we thought, everyone must look for a sign from God, so that murder doesn't spoil the whites. When the sign happens everyone scrambles to determine if it's a sign from GOD or life on it's own terms. - IMDb

On the Line
Year: 2001
Country:
USA
Genre: Comedy / Family / Romance
Review: A young man meets a girl on a train, only to spend the rest of the movie trying to reunite with her (one of the love-at-first-sight things), aided by his best friend in a quest of posters and signs that soon gains public notice. Will he ever find his soul mate? - IMDb

Immigrant
Year: 2013
Country:
USA
Genre: Drama
Review: "Immigrant" is the coming of age story of Daanyik, a nine year-old Russian boy, whose family immigrates to the United States in the late nineteen-seventies to pursue the American Dream. Daanyik's childhood of pencil drawings and toy soldier battles in Moscow is interrupted overnight as he is hurled into the harsh reality of adulthood in New York City. Upon losing his father Deema, Daanyik and his mother, Meela, are left poor, alone and helpless in a foreign land. Out of desperation for survival, Meela begins a relationship with Tolik, an abusive man that may have had a hand in Deema's death. Daanyik finds himself trapped in a precarious web of torment brought on by his new stepfather, a lecherous Rabbi and a neighborhood bully. Drawing becomes his only source of comfort and catharsis. As his battles grow fiercer, Daanyik, at the tender age of nine, is left to overcome insurmountable odds to save himself and his mother from complete destruction. - IMDb

Le plongeon
Year: 2014
Country:
France
Genre: Short / Drama
Review: Thirteen years old and on the edge of adulthood, a boy on a diving board faces the unknown. - IMDb
Who Has a Birthday Today?
---