Welcome, guest!
What's on TV in Europe?
---

Wild Child


13:10




Ciné+ famiz


Les diaboliques


13:20




Ciné Polar
---
[Full TV Announce] [TV Programs]
Added Movies

Mastodon
Year: 2013
Country:
USA
Genre: Short / Drama
Review: Old memories and ghosts from the past resurface when a man reluctantly agrees to help his now-alcoholic childhood friend sober up over the course of a weekend. - IMDb

The White Queen (TV series 2013–)
Year: 2013
Country:
UK
USA
Genre: Drama
Review: A portrayal of one of the most dramatic and turbulent times in English history. A story of love and lust, seduction and deception, betrayal and murder, it is uniquely told through the perspective of three different, yet equally relentless women - Elizabeth Woodville, Margaret Beaufort and Anne Neville. In their quest for power, they will scheme, manipulate and seduce their way onto the English throne. The year is 1464, before the Tudor dynasty ruled the country, and war has been ravaging throughout England over who is the rightful King. It is a bitter dispute between two sides of the same family, The House of York and The House of Lancaster. The House of York's young and handsome Edward IV is crowned King of England with the help of the master manipulator, Lord Warwick "The Kingmaker." But when Edward falls in love with a beautiful Lancastrian commoner, Elizabeth Woodville, Warwick's plan to control the throne comes crashing down. A violent, high-stakes struggle ensues between Elizabeth, her most fierce adversary, Lancastrian Margaret Beaufort, and Anne Neville, the pawn in her father's power game - each woman vying for the crown. - IMDb

Nativity 2: Danger in the Manger!
Year: 2012
Country:
UK
Genre: Comedy
Review: This sequel to the popular British comedy sees a new teacher (David Tennant) take over. When he enters his school in the National 'Song for Christmas' Competition, he and his pregnant wife, and the schoolchildren, embark on an epic road trip that ends up with a birth and a donkey, where he must embrace his fears and become a hero. - IMDb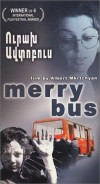 Urakh avtobus
Year: 2001
Country:
Armenia
Genre: Drama
Review: Focuses on a woman and child after the 1988 earthquake that rocked the Soviet state of Armenia. They find themselves listening to telephone wires and call it music. They became close and the little boy decides that he has found the basis for the making of his new family. The woman then adopts him, however, he believes that they family needs a father as well. - IMDb
Living on One Dollar
Year: 2013
Country:
USA
Guatemala
Genre: Documentary / Adventure / Drama
Review: How do 1.1 billion people around the world live on less than one dollar a day? Four young friends set out to research and live this reality. Armed with only a video camera and a desire to understand, they spend just 56 dollars each for 56 days in rural Pena Blanca, Guatemala. They battle E.Coli, financial stress, and the realization that there are no easy answers. Yet, the generosity and strength of their neighbors, Rosa, Anthony and Chino gives them resilient hope. They return home transformed and embark on a mission to share their new found understanding with other students, inspiring and challenging their generation to make a difference. - IMDb

Stand-In
Year: 1937
Country:
USA
Genre: Comedy / Romance
Review: Atterbury Dodd is an efficiency expert who believes everything can be reduced to mathematics. He is sent to Hollywood to see whether Colossal Pictures is a good investment. He soon learns that movie production doesn't fit his formulaic mindset. - IMDb
Who Has a Birthday Today?
---