Welcome, guest!
What's on TV in Europe?
---

13 fantômes


6 May, 22:40




RTL 9


Подарок с характером


6 May, 23:50




TV 1000 Russkoe Kino
---
[Full TV Announce] [TV Programs]
Added Movies

U me dobrý
Year: 2008
Country:
Czech Republic
Genre: Comedy
Review: A poetic comedy set in a pub situated on an inlet and called At the Ferryman's, which is run by pub-keeper Tonda (Jirí Schmitzer) and his companion Andula (Lenka Vlasáková). Among the pub-goers is Kája (Miroslav Vladyka), who compensates for his tendency to gamble (thanks to which is marriage is on the rocks) by playing cards at the pub with his friends. Besides his salary as a security guard at an art gallery, he has saved a pretty penny over the years by posing as a chimney sweep for newlyweds' photos, and now he wants to use it to give his wife (Simona Babcáková) a long-promised seaside holiday, a promise which breathes new life into their relationship. But in a moment of weakness, Kája loses all of his savings playing the shell game at the marketplace. So as not to lose the rekindled love of his wife, he requests the help of his friends from the pub. Combining their forces, they eventually manage to slam the shell-game gang and recover his money. The whole experience has a profound effect on Kája, who learns a lesson from the scare, confirms his friendship with the others, and realizes just how important they are to him. - IMDb

Borgia (TV series)
Year: 2011
Country:
France
Germany
Czech Republic
Genre: Drama
Review: It was the age of Da Vinci and Michelangelo, of enlightened creativity and unparalleled intellectual achievement. But it was also the age of Machievelli, of rampant lawlessness, incessant war and unspeakable depravity. At the heart of the world order was the Vatican, the arbiter of conflicts between kingdoms and empires. And at the center of the Vatican was a man whose quest for power would propel him to seek the ultimate prize, the holy see of Rome. He was a man whose name would become synonymous with ruthlessness, and whose reign as pope would be remembered as the most infamous chapter of the history of the Catholic church -Rodrigo Borgia. His four children -Juan, the oldest, a prideful, lazy, unscrupulous sexual predator, Cesare, a young man torn between a faith that was not his calling and his dark violent nature, Lucretia, a young girl discovering the secret power that a women's sexuality holds, and Goffredo, an innocent child who would come of age in a family riven by conflict- would provide Rodrigo with a challenge as great as the political maneuvering of his political and religious rivals. "Borgia" is a one hour dramatic series that chronicles the rise to power of this Catalan Cardinal and his clan, who would seek to establish a dynasty that would hold sway over the entire world. Though a man of faith, Rodrigo was also in thrall to the pleasures of the flesh. Not only did he have to deal with the plotting and conspiracies of his fellow cardinals and the representatives of the great powers, but he was locked in a struggle to contain the bitter sibling rivalries that threatened to tear his family apart. "Borgia" is a cauldron of intrigue, violence, murder, lust, politics, faith, incest, betrayal and redemption, a story as compelling and enlightening as the age in which it takes place. - IMDb

Strach
Year: 2013
Country:
Czech Republic
UK
Genre: Short / Drama
Review: LITTLE SECRET is a short, suspenseful drama about a fifteen year old boy and his inner struggles. A son tells his mother an innocent lie as an excuse. We've all covered things up, but what happens when the consequences begin to snowball, and every minute it becomes harder and harder to take back the lie. Little Secret is inspired by a true story that happened in April 2012 in the Czech Republic and became a national scandal and media sensation for weeks. It started a huge racist backlash in the country. - IMDb

My 2
Year: 2014
Country:
Czech Republic
Genre: Drama / Romance
Review: A love story of the 21st century. Hoping for change, Ema (Jana Plodková) runs away from her family and leaves her husband. She hides at the apartment of her hairdresser, a gay guy Tony (Ondrej Nosálek), even though she barely knows him. At the beginning they are merely two strangers, connected by their mutual effort of escaping from their families. They get closer and help each other to overcome the internal, as well as external, obstacles of their lives. Their liberating friendship almost becomes a love affair, despite the fact it cannot be fulfilled. This liberation creates an intense bond between them: a new escape, a new quest. This is a love story of two people and their attempts to escape the trap of their own desires of belonging to somebody. - IMDb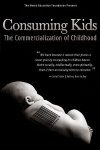 Consuming Kids: The Commercialization of Childhood
Year: 2008
Country:
USA
Genre: Documentary
Review: Consuming Kids throws desperately needed light on the practices of a relentless multi-billion dollar marketing machine that now sells kids and their parents everything from junk food and violent video games to bogus educational products and the family car. Drawing on the insights of health care professionals, children's advocates, and industry insiders, the film focuses on the explosive growth of child marketing in the wake of deregulation, showing how youth marketers have used the latest advances in psychology, anthropology, and neuroscience to transform American children into one of the most powerful and profitable consumer demographics in the world. Consuming Kids pushes back against the wholesale commercialization of childhood, raising urgent questions about the ethics of children's marketing and its impact on the health and well-being of kids. - IMDb

The Sisterhood of the Traveling Pants 2
Year: 2008
Country:
USA
Genre: Comedy / Drama / Romance
Review: Carmen Lowell is working on the backstage of a play in Yale. When the lead actress and friend Julia invites her to travel to Vermont with her to work in a play with professional cast, she decides to stay with her friends and her pregnant mother. However she finds that Lena Kaligaris will travel to a course of drawing. Bridget Vreeland is in existential crisis missing her mother and decides to travel to an archaeological dig in Turkey. Tibby Tomko-Rollins is working in a rental and still editing her documentary. Therefore, Carmen accepts the invitation and travels to Vermont. She has a crush on the lead actor Ian, who convinces her to participate in an audition, and is invited by the director Bill Kerr to perform the lead female role. Later she finds the truth about the friendship of Julia. The broken-hearted Lena finds that Kostas has just married and she dates the model of her class. Bridget finds letters addressed to her from her grandmother that her father has hidden and she decides to visit her grandma, disclosing a secret about her mother. Tibby makes love with her boy-friend Brian McBrian but they have problems with the condom and she gets scared of a possible pregnancy. In the end, the girlfriends discover that their friendship is real and more than a pair of jeans. - IMDb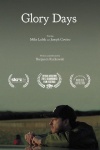 Glory Days
Year: 2012
Country:
USA
Genre: Short / Drama / Family
Review: Jack, a recovering alcoholic and divorced father of two, gets the chance to spend some quality time with his children over the weekend. He uses the opportunity to take them on a trip to Upstate New York for a New Years Eve party, where he must confront demons of his past and prove his competence as a father. - IMDb

The Mend
Year: 2014
Country:
USA
Genre: Comedy / Drama
Review: A comic drama about rage, doubt, lust, madness, and other brotherly hand-me-downs. - IMDb

King Jack
Year: 2015
Country:
USA
Genre: Adventure
Review: Jack is a fifteen year-old boy stuck in a run-down small town. Trapped in a violent feud with a cruel older bully and facing another bout of summer school, Jack's got all the problems he can handle. So when Jack's aunt falls ill and his runty younger cousin must stay with him for the weekend the last thing Jack wants to do is look after him. Unfortunately no one really cares what Jack wants. Set over a hazy summer weekend, King Jack is a tough and tender coming of age story about friendship and finding happiness in bleak surroundings. - IMDb

A Remarkable Life
Year: 2015
Country:
USA
Genre: Drama / Music / Romance
Review: There are many things in life that could do a number on a man's masculinity. Lenny Babbitt has his identity and manhood challenged when his wife Tracy leaves him for a female doctor named Iris who has been treating their autistic son Isaac. After losing his job, and wife to a woman no less -- Lenny's dad Jack offers him a job at his pawn shop where he must re-examine his identity, manhood and sense of self after meeting Chelsea, a young, free-spirited pistol that lives life on two wheels. In the end, Lenny realizes that there are no absolutes... only one's faith, sense of self and family -- no matter how it's constituted or defined by society. - IMDb
Who Has a Birthday Today?
---