Welcome, guest!
What's on TV in Europe?
---

Le fils du Mask


16:20




Ciné+ famiz


Спираль


16:20




TV 1000 Russkoe Kino
---
[Full TV Announce] [TV Programs]
Added Movies

Vannacht worden we Vrouwen
Year: 2013
Country:
Netherlands
Genre: Documentary / Short / Drama
Review: Ismini (13) often stays over for the night at the house of Komal (12), her neighbor and closest friend. Their friendship has been solid since they were 3. In the year that they will change more than ever, physically and mentally, we are present at their pajamas parties. They are both convinced that nothing will ever change between them. We experience that year as one intimate film night in which they develop from girls into women. Does their friendship change along? - IMDb

Dr. Klein (TV series 2014–)
Year: 2014
Country:
Germany
Genre: Comedy / Drama / Family
Review: "Dr. Klein" is a medical and family TV series, which moves between great emotion and humor. Valerie Klein is 1,32 meter tall and the only doctor in the children's hospital, who meets the small patients at eye level. There are many conflicts to solve both at work and at home with her family. - IMDb

Den Første Anders
Year: 2010
Country:
Denmark
Genre: Short / Comedy
Review: A well-meaning but ultimately accidental Father tries to teach his artistic and troubled young son a valuable lesson. Telling a story that spans over one thousand years of Danish history and countless generations of the family Andersen. - IMDb

Simindis kundzuli
Year: 2014
Country:
Georgia
Germany
France
Czech Republic
Kazakhstan
Hungary
Genre: Drama
Review: The river creates and the river destroys in an eternal cycle that even man can't escape. - IMDb

Pop Star Puppy
Year: 2014
Country:
Canada
Genre: Family
Review: When twelve year old Austin Brown's family moves to Fort Langley, Austin has a hard time fitting in... See full synopsis » - IMDb

Scorpion (TV series 2014–)
Year: 2014
Country:
USA
Genre: Action / Drama
Review: Based on the real life of Walter O'Brien, a genius with an IQ of 190. Walter is asked by Homeland Security to put together a special group of gifted individuals to troubleshoot the most difficult problems that the US & the world may encounter. - IMDb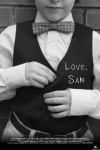 Love, Sam
Year: 2012
Country:
Canada
Genre: Short / Adventure / Drama / Family
Review: Love, Sam is the tale of a young boy's secret affection for his babysitter. Told through the farewell letter he writes to her days before she moves away. Both sweet and sad in tone, the film follows their final days together, as Sam struggles to accept her inevitable departure. - IMDb

Lemon
Year: 2013
Country:
Canada
Genre: Short / Drama
Review: A man and his wife and young son have a near fatal highway accident because of their defective car recently purchased from a used car dealer. Manny (the father) returns to the dealer for compensation and justice. When he is rebuffed by the dealer, tempers flare and the situation spirals out of control. But then an unexpected accident happens that no one could have foreseen, resulting in preconceptions being shattered and lives forever changed. - IMDb

Peg+Cat (TV series 2013–)
Year: 2013
Country:
USA
Genre: Animation
Review: A spirited little girl named Peg and her sidekick Cat solve problems using foundational math concepts. - IMDb
Who Has a Birthday Today?
---