Welcome, guest!
New Video
---
Trailer

A Long Story

Trailer

Finn

Trailer

Oorlogsgeheimen
What's on TV in Europe?
---

Die Sterntaler


14:00




MDR Fernsehen


Les professionnels


14:20




TCM France


Няньки


14:40




TV 1000 Russkoe Kino
---
[Full TV Announce] [TV Programs]
Added Movies

A Long Story
Year: 2013
Country:
Netherlands
Romania
Genre: Drama
Review: After the death of his French wife, Ward tries to pick up the pieces back home in Holland. He hires Romanian worker Doru to reconstruct his house, but when Doru suddenly disappears, Ward is left with Doru's nine year old son Mihai. When Ward travels to Romania in search for Mihai's mother, he has to reconcile himself with his past and his future. - IMDb

Finn
Year: 2013
Country:
Netherlands
Genre: Family
Review: Football is not one of Finn's passions – much to his father's chagrin. A strange crow lures the boy away from the sports ground to an enchanted-looking farmhouse in the neighbourhood. Although the place has long been derelict, on this particular day Finn encounters a mysterious man there in a black coat and a flowing mane of white hair. 9 years-old Finn is entranced when old Luuk starts playing his violin. All at once Finn's mother - who died years ago - appears to him, her face wreathed in smiles, just as he remembers her from a photograph. From this moment on Finn wants nothing more than to learn how to play the violin so he can repeat this magical experience. But his father gives him short shrift and forbids him from having anything to do with Luuk. He refuses to say why, just as he refuses to talk about the death of Finn's mother. While his father thinks Finn is at football, the boy sneaks away to the farmhouse and learns that you need both your heart and your hands to play music. Then one day his father discovers Finn's secret connection to the enchanted house. The film's fairy-tale elements are cleverly interwoven with reality so that one merges imperceptibly into the other.
Ammore
Year: 2013
Country:
Italy
Genre: Short / Drama / Family
Review: Rosy has an important committee to do to get even with his childhood, a secret consumed in solitude, a secret that puts an end for ever to that Rosy had to endure so far. - IMDb

Oorlogsgeheimen
Year: 2014
Country:
Netherlands
Genre: Drama / Family / History / War
Review: Summer 1943. Tuur and Lambert are best friends. The surrounding of their idyllic village has no secrets for the teenagers. From the farm of Lamberts dad to the marl caves in the woods - it's their world. But the war is closing in and is about to change their lives forever. Tuurs dad joined the resistance and even his big brother seems so be part of it. Lamberts family on the other hand choose to obey the Germans. Then a new girls from the city shows up, befriending the boys but telling her secret to only one of them. A choice that separates the boys and ultimately gets her in trouble. Tuur not only risks losing his friendship with Lambert, but even his whole family. He will have to stop at nothing to safe both. - IMDb

Desire Street
Year: 2010
Country:
Spain
China
USA
Genre: Comedy / Drama
Review: The story follows three family members (mother, daughter and son) as they try to survive their loneliness and obsessions by going through different sexual experiences and relationships with a prostitute. - IMDb

Blackwood
Year: 2013
Country:
UK
Genre: Thriller
Review: Having recovered from a shattering emotional breakdown, college professor Ben Marshall relocates to the countryside with his wife and young son, hoping for a fresh start. He has a teaching job lined up and a new home to move into; things finally look to be going Ben's way. Until, that is, he starts to feel that something isn't quite right in the house. Finding himself plagued by spectral visions, Ben becomes obsessed with uncovering the truth behind a local mystery that appears to be putting the lives of his family in danger. - IMDb

Happy Birthday Timmy
Year: 2010
Country:
Ireland
Genre: Short / Comedy
Review: Timmy gets an inappropriate present from his father. - IMDb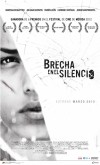 Brecha en el silencio
Year: 2012
Country:
Venezuela
Genre: Drama
Review: Adolescent and from a modest neighborhood, Ana has spent her years in front of a sewing machine, working to support her two younger brothers and silently enduring the abuse of a pervert stepfather and an indifferent mother. Her hearing impairment has made marginalized her in a world that refuses to listen to her, becoming her in an object of use of who are around her. Unable to resign herself that her brothers will suffer the same fate, Ana decides to save them, embarking on a trip to freedom. - IMDb

Detective Naani
Year: 2009
Country:
India
Genre: Crime / Drama / Family
Review: Mumbai-based widow, Usha Dutt, lives in Gulmohar Complex along with her divorced daughter, Priya Sinha and grand-daughter Anjali. Usha's son, Somesh, travels to the U.S. with his wife, and leaves his son, Nakul, with her. One day she witnesses someone falling from an upper floor, summons other residents but no body is found. She continues to observe the particular floor and notices a young female child. On the pretext of inviting her for Anjali's birthday, she knocks on the door, and is told by the lady, Tara Yadav, that they have no children, and it is just her and her husband, Raj, who live there. Not convinced, she notifies the police, who refuse to get involved, and she continues to spy and gets the support of other residents as well as her grandchildren. Then a mysterious male starts phoning her - and shortly thereafter a frantic Priya will telephone the police to notify them that her mother and her nephew are missing. - IMDb

To All My Friends on Shore (TV)
Year: 1972
Country:
USA
Genre: Drama
Review: An airport redcap works hard to get his family out of the ghetto, only to discover that his son has sickle-cell anemia. - IMDb
Who Has a Birthday Today?
---