Welcome, guest!
Added Movies

Brooklyn Castle
Year: 2012
Country:
USA
Genre: Documentary
Review: Brooklyn Castle is a documentary about I.S. 318 - an inner-city school where more than 65 percent of students are from homes with incomes below the federal poverty level - that also happens to have the best, most winning junior high school chess team in the country. (If Albert Einstein, who was rated 1800, were to join the team, he'd only rank fifth best). Chess has transformed the school from one cited in 2003 as a "school in need of improvement" to one of New York City's best. But a series of recession-driven pubic school budget cuts now threaten to undermine those hard-won successes. - IMDb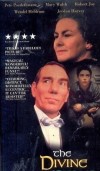 The Divine Ryans
Year: 1999
Country:
Canada
Genre: Comedy / Drama
Review: The Ryans of St John's, Newfoundland, are an old family steeped in tradition. Donald Ryan edits the local newspaper while his brothers and sisters run the funeral parlour. Early one morning, Donald's son Draper Doyle goes to the newspaper office to surprise his father with a birthday cake, only to witness something traumatic. Two days later, Donald Ryan is dead. In the ensuing weeks, Draper Doyle's sleep is plagued by nightmares, and he realises he has no memories of the time surrounding his father's death. With the help of his uncle Reg, Draper Doyle tries to come to terms with the truth about Donald Ryan... and the key may be Donald's lucky hockey puck. - IMDb

Cowboys and Indians
Year: 2013
Country:
USA
Genre: Drama
Review: Cowboys and Indians is a regional picture, framed by Four Corners area of the U.S. It follows the life of Angel, a beautiful but damaged Paiute Indian woman who was lead to live desperately on the edge after having been raped. Living in a two room trailer earning a living in a topless bar called the Round-Up, Angel tries her best to raise her son, Gas, the ill-begotten son of the tragic rape. When Gas is fourteen he runs away from home and is picked up by a hard-up cowboy, Twisty, who was present on the fateful night 14 years ago. As Twisty relates the boy's mother's history to him with shame, the boy is grateful to the cowboy for elucidating many unanswered questions about his past. The cowboy and the boy form a bond that leads them back to Angel where once re-united, with the truth brought to light, a possible way forward is revealed. - IMDb

Oshin
Year: 2013
Country:
Japan
China
Genre: Drama
Review: A young girl named Oshin is sent to work for another family because of her family's financial situation. - IMDb

Jiao you
Year: 2013
Country:
France
Taiwan
Genre: Drama
Review: An alcoholic man and his two young children barely survive in Taipei. They cross path with a lonely grocery clerk who might help them make a better life. - IMDb
Who Has a Birthday Today?
---