Welcome, guest!
What's on TV in Europe?
---

Synecdoche, New York


19:50




Film+
---
[Full TV Announce] [TV Programs]
Added Movies

The Maze Runner
Year: 2014
Country:
USA
Genre: Action / Mystery / Sci-Fi / Thriller
Review: Thomas wakes up in an elevator, remembering nothing but his own name. He emerges into a world of about 60 teen boys who have learned to survive in a completely enclosed environment, subsisting on their own agriculture and supplies. A new boy arrives every 30 days. The original group has been in "The Glade" for two years, trying to find a way to escape through the Maze that surrounds their living space. They have begun to give up hope. Then a comatose girl arrives with a strange note, and their world begins to change. There are some great, fast-paced action scenes, particularly those involving the nightmarish Grievers who plague the boys. - IMDb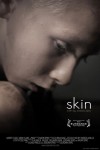 Skin
Year: 2012
Country:
USA
Genre: Short / Drama
Review: SKIN is the story of a child taxidermist, an outsider in his small town. He is entranced by a girl who finds his work beautiful. But just as their relationship begins to progress, he does something that drastically changes everything. - IMDb

Interdependence
Year: 2013
Genre: Short
Review: Undoubtedly, the beautiful cinematography, the director's attention to detail and his skillful editing all play an important role in the film's appeal. Despite the lack of dialogue, the story evolves as one observes how the friendship between two boys evolves on screen. A sincere visual poem filled with intimacy and innocence is probably the best way to describe Makovsky's film.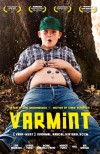 VARMiNT
Year: 2012
Country:
USA
Genre: Short / Comedy
Review: Pitting innocent youth against the harsh practicalities of adulthood, VARMINT is a unique coming-of-age story where comedy and deep heartbreak ensue. - IMDb
Montekristo (TV Series)
Year: 2008
Country:
Russia
Genre: Drama / Romance
Fremdgehen (TV)
Year: 2010
Country:
Germany
Genre: Drama
12 O'Clock Boys
Year: 2013
Country:
USA
Genre: Documentary / Biography / Crime / Sport
Review: Pug, a wisecracking 13 year old living on a dangerous Westside block, has one goal in mind: to join The Twelve O'Clock Boys; the notorious urban dirt-bike gang of Baltimore. Converging from all parts of the inner city, they invade the streets and clash with police, who are forbidden to chase the bikes for fear of endangering the public. When Pug's older brother dies suddenly, he looks to the pack for mentorship, spurred by their dangerous lifestyle. Pug's story is coupled with unprecedented, action-packed coverage of the riders in their element. The film presents the pivotal years of change in a boy's life growing up in one of the most dangerous and economically depressed cities in the US. - IMDb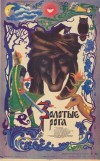 Zolotye roga
Year: 1973
Country:
Soviet Union
Genre: Family / Fantasy
Review: A long time ago a splendid deer with golden antlers lived in the woods, always protecting the poor and weak and disdaining evil. In a little village nearby the woods widow Yevdokya lived with her twin daughters Mashenka and Dashenka, her son and her old father. One day the girls observe robbers hunting the deer. Shortly after they are lured into the woods by forest spirits. Infuriated about their presence, witch Baba Yaga turns them into fawns. Meanwhile, Yevdokya searches for her daughters. For protecting the deer of robbers she gets a magical ring to protect her from danger. The deer advises her to set off to the red sun or the clear moon. But both cannot reach the magic woods with their light. Finally, the boy accompanied by his cat goes in search for sisters and mother. - IMDb
Who Has a Birthday Today?
---