Welcome, guest!
What's on TV in Europe?
---

Полчаса на чудеса


05:00




Detskij Mir


Famille d'accueil


05:45




Série club
---
[Full TV Announce] [TV Programs]
Added Movies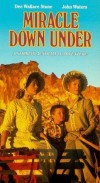 Bushfire Moon (TV)
Year: 1987
Country:
Australia
Genre: Drama / Family
Review: In the Australian outback, a small boy determines to see that a nasty, curmudgeonly miser gets the Christmas spirit. - IMDb

Flesh and Bone
Year: 1993
Country:
USA
Genre: Drama / Mystery / Romance
Review: Some thirty years after Arlis witnesses his father murdering a family, he runs into Kay, who happens to be the family's baby who was spared. Kay and Arlis suspect nothing about each other, but when his father returns, old wounds are reopened. - IMDb

Omamamia
Year: 2012
Country:
Germany
Genre: Comedy
Review: Sixty-five-year old Oma is a widow. Her over-caring daughter Marie has just sold Oma's house and is about to relocate her to the all-perfect "Sunshine Home". Oma is horrified and finally decides to live out her dream of getting the blessing from the Bavarian Pope. She hops onto a flight to Rome and knocks on the door of Martina, her granddaughter who works as a nanny to a strict Catholic family. Or so everyone thought. Oma quickly faces many surprises: Martina lives with her boyfriend Silvio, a tattoo artist and rocker; her priest's letter granting access to a blessing won't work; a German restaurant serves food no one should ever call German; and, a blind man she helps, Lorenzo, isn't actually blind. Feeling disoriented, Oma begins a journey that will make her dreams, expected and unexpected, come true. - IMDb

Divine
Year: 2010
Country:
Italy
Switzerland
Genre: Documentary
Review: Rebecca, 10 years old, attends any kind of casting and shooting but her way to the stage is difficult and the failures are frequent. Her parents want her to be a model more than she does. Emily, 9 years old, black, is starting her career as model. Her dream of fame reveals the will of revenge from the inadequacy feeling caused by the colour of her skin. Lucrezia, 10 years old, is already the queen of the catwalk. The most popular fashion brands want her as their testimonial. She feels comfortable in front of the flashes and being a model allows her the chance to explore her femininity and seduction potential.

Querô
Year: 2007
Country:
Brazil
Genre: Drama
Review: Querô is an orphan teenager, living alone near the docks in Santos, Brazil. Her mother, a prostitute, died when he was a baby, and he was raised in the bordello where she worked. He also doesn't know who his father is. Believing he rules his own destiny, he refuses to compromise with anyone else, the corrupt policemen always chasing him, the oppressive discipline in the juvenile institution Febem, or the drug dealers who try to lure him. But this independence has a price. - IMDb

Fort Apache
Year: 2013
Country:
USA
Genre: Short / Action / Adventure / Drama
Review: In 1940s America, a precocious young boy struggles to escape small town life. On the eve of his eleventh birthday he must choose between leaving home or following his brother down a path of violence and destruction in this coming of age story. - IMDb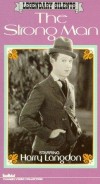 The Strong Man
Year: 1926
Country:
USA
Genre: Comedy
Review: A meek Belgian soldier (Harry Langdon) fighting in World War I receives penpal letters and a photo from "Mary Brown", an American girl he has never met. He becomes infatuated with her by long distance. After the war, the young Belgian journeys to America as assistant to a theatrical "strong man", Zandow the Great (Arthur Thalasso). While in America, he searches for Mary Brown... and he finds her, just as word comes that Zandow is incapacitated and the little nebbish must go on stage in his place. - IMDb
Who Has a Birthday Today?
---