Welcome, guest!
What's on TV in Europe?
---
Paddington 2


18:50



Ciel sans étoiles


18:55



Ведьмина гора


19:05



---
[Full TV Announce] [TV Programs]
Added Movies

Frauensee
Year: 1958
Country:
Austria
Genre: Comedy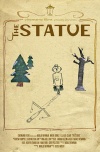 The Statue
Year: 2018
Country:
USA
Genre: Short / Comedy / Family
Review: Hassan has just moved to the US from Egypt and to make things harder, this 2nd grader is a shy little guy. He gets cast in the annual 2nd grade play and only has one line. Sounds easy enough but he just can't get the line right. Will Hassan pull it off before closing night when his parents come see the show? - IMDb
Jexi
Year: 2019
Country:
USA
Genre: Comedy
Review: Phil has a major dependency issue - he's addicted to his phone. He has no friends, he has a job writing pop culture "Top 10" lists, and his love life is non-existent. But his Facebook status is about to change. When he is forced to upgrade his phone, the latest model comes with an unexpected feature...Jexi - an A.I. life coach, virtual assistant and cheerleader. With her help, Phil begins to get a real life. But as he becomes less dependent on his phone, Jexi's artificial intelligence morphs into a tech nightmare determined to keep Phil all to herself, even if it means ruining his chances of finding success. - IMDb

Fahim
Year: 2019
Country:
France
Genre: Biography / Comedy / Drama
Review: The story of Fahim Mohammad, world junior chess champion, born in Bangladesh in 2000, and currently playing in France. - IMDb

Around the Bay
Year: 2008
Country:
USA
Genre: Drama
Review: When he loses his job and his girlfriend on the same day, a wealthy businessman is left to care for a young son he hardly knows. After spending a few weeks as an unwilling stay-at-home dad, he calls his estranged college-aged daughter and asks her to live with him and care for the boy until he gets back on his feet. Directionless and looking for a free ride, his daughter accepts this awkward proposition, but neither of them anticipates how this "solution" will affect the young boy. Soon the ex-girlfriend insinuates herself into this makeshift family, pushing the daughter away from her father before they can come to terms with their past and make sense of their chaotic present. - IMDb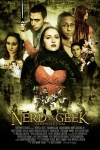 Nerd vs. Geek (TV series)
Year: 2013
Country:
USA
Genre: Comedy
Review: Three awkward social circles combine when their leaders become Craigslist roommates. - IMDb

Parable
Year: 2015
Country:
USA
Genre: Short / Sci-Fi
Review: Two young brothers living with their parents in isolation begin to question their new world after war, corruption and greed nearly decimate the entire human race. - IMDb

Black Mirror (TV series)
Year: 2011
Country:
UK
Genre: Drama / Sci-Fi / Thriller
Review: Set in a world only minutes from our own, "Black Mirror" unveils how modern technologies can backfire and be used against their makers, every episode set in a slightly different reality with different characters combating different types of technologies. - IMDb

Maniac (mini)
Year: 2018
Country:
USA
Genre: Comedy / Drama / Sci-Fi
Review: Two strangers, Annie and Owen, sign up for a pharmaceutical test program. Over the course of the program previously-undiscovered parts of their memories and minds are revealed to them. Moreover, their dreams and sub-consciousnesses are becoming interconnected. Unknown to them, however, there is danger present - the giant computer that runs the tests has gone rogue and is threatening to destroy the program. - IMDb
Who Has a Birthday Today?
---