Welcome, guest!
What's on TV in Europe?
---
Санта на продажу


09:25



Александр


09:30



---
[Full TV Announce] [TV Programs]
Added Movies
Výmyselníci (TV series)
Year: 1972
Country:
Czechoslovakia
Piata lod
Year: 2017
Country:
Slovakia
Czech Republic
Hungary
Genre: Drama / Family
Review: The story of a child's adventure. It's a story of children who feel safer in the streets than at home, about children seeking out sturdy lifeboats that cross between the world of fantasy and the harsh reality of life. Jarka is one of these children. Ten years-old, and living with a mother who is not yet ready to be a Mum, Jarka spends most of her time alone. Pushed by her desire for love and to form a fully functional family, she finds herself substituting a "mother" to two babies. - IMDb

Robin Hood
Year: 2010
Country:
USA
UK
Genre: Action / Adventure / Drama / History / Romance
Review: Birth of a legend. Following King Richard's death in France, archer Robin Longstride, along with Will Scarlett, Alan-a-Dale and Little John, returns to England. They encounter the dying Robert of Locksley, whose party was ambushed by treacherous Godfrey, who hopes to facilitate a French invasion of England. Robin promises the dying knight he will return his sword to his father Walter in Nottingham. Here Walter encourages him to impersonate the dead man to prevent his land being confiscated by the crown, and he finds himself with Marian, a ready-made wife. Hoping to stir baronial opposition to weak King John and allow an easy French take-over, Godfrey worms his way into the king's service as Earl Marshal of England and brutally invades towns under the pretext of collecting Royal taxes. Can Robin navigate the politics of barons, royals, traitors, and the French? - IMDb

Burke and Hare
Year: 2010
Country:
UK
Genre: Comedy / Thriller
Review: Based on the true story about the famous murderers, 'Burke And Hare' follows the hapless exploits of these two men as they fall into the highly profitable business of providing cadavers for the medical fraternity in Nineteenth Century Edinburgh, then the centre of medical learning. The one thing they were short of was bodies. - IMDb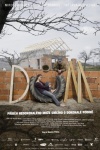 Dom
Year: 2011
Country:
Czech Republic
Slovakia
Genre: Drama
Neverné hry
Year: 2003
Country:
Czech Republic
Slovakia
Review: For her feature debut, Michaela Pavlátová drew upon Slovak author Tina Diosi's psychological story of a mutual search for marital harmony. The film sketches a story of a pianist named Eva (Zuzana Stivínová) who follows her husband, the musician and composer Peter (Peter Bebjak), to a small village near the Slovak-Hungarian border. While Peter is grateful for the peace and quiet he finds there for composing, Eva looks in vain for a chance to play, and feels separated not only from her family but also from familiar Prague surroundings and friends. - IMDb

Growing Up and Other Lies
Year: 2014
Country:
USA
Genre: Comedy
Review: After struggling for years as an artist in New York City, Jake is calling it quits and returning home to Ohio. On his last day in the city, he persuades his three oldest friends to help him retrace their greatest adventure together: a walk down the entire length of Manhattan. But their attempt to reclaim the glory of their early 20s doesn't go quite as planned. Over the course of the day, buried conflicts emerge as Jake becomes embroiled with his ex-girlfriend and his friends dip into their own crises of manhood. - IMDb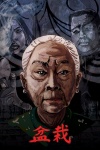 Penzai
Year: 2016
Country:
USA
Genre: Short / Drama
Review: Jeremy is the nine year-old son of Bruce, an abusive, alcoholic father. One night after Bruce passes out on the front stoop of their apartment, Jeremy meets Su, a seemingly kind and mysterious old Chinese woman who gives him a Penzai tree as a gift. Su keeps a shop across the alley from Jeremy's apartment full of intriguing surprises for a young boy. When Jeremy goes searching for his missing father who has disappeared without a trace, Su seeks redemption for her failure to save her own son who died as a child and will stop at nothing to protect Jeremy from his father's abuse. - IMDb
Poll. 'How do you like the new view of our site?'
---
It is great!
279
(48%)
Not bad
147
(26%)
So so
59
(10%)
I am not impressed
60
(10%)
It is terrific
31
(5%)
Who Has a Birthday Today?
---