Welcome, guest!
What's on TV in Europe?
---
Шестое чувство


20:35



Desperado


20:35



---
[Full TV Announce] [TV Programs]
Added Movies

Drôle de père
Year: 2017
Country:
Belgium
Genre: Drama / Family
Review: Dour ex-boyfriend Antoine (Thomas Blanchard) returns to his Belgian hometown where he reunites with his ex-lover and the mother (Judith Chemla) of their five-year-old girl, Elsa (Lina Doillon), whom he has never met. Through an unexpected turn of events, Antoine suddenly finds himself left alone to take care of the young, inquisitive and spirited youngster. Produced by the Dardenne brothers. - IMDb

Sleepaway Camp II: Unhappy Campers
Year: 1988
Country:
USA
Genre: Comedy / Horror
Review: Angela Baker has undergone years of therapy, electro-shock and sexual reassignment surgeries, and finally landed herself a job in the last place she should be working - camp rolling hills. She has an old fashioned approach as to how camp should be, and an old familiar deadly way of making sure that those who don't follow her rules don't get to come back next summer. - IMDb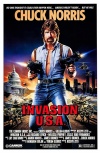 Invasion U.S.A.
Year: 1985
Country:
USA
Genre: Action / Thriller
Review: A terrorist, Rostov, is planning to unleash a reign of terror on the U.S.. But before he does he decides to go after Matt Hunter, a former CIA agent who lives in Florida. Hunter once had Rostov's life in his hands, but on orders took him alive, and now Rostov is plagued by nightmares of Hunter killing him. So Rostov goes after him but misses, so Hunter, who has already been approached by his former employers to go after Rostov, after initially turning down the job, because he believed that they should have let him terminate Rostov when he had the chance, decides to go after him. But he is only one man and Rostov has hundreds of men ripping the country apart, so how will he stop it? - IMDb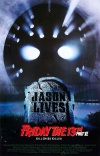 Friday the 13th Part VI: Jason Lives
Year: 1986
Country:
USA
Genre: Horror / Thriller
Review: Tommy Jarvis returns to the graveyard to make sure Jason Voorhees is dead and accidentally brings him back to life. Now it's up to Tommy to stop Jason's mindless killing and put him back where he belongs. - IMDb

Sun Flower
Year: 2017
Country:
China
Genre: Drama
Review: When Xiangyang was ten years old, his grandmother passed away, and he went to live with his father. Father and son used to be strangers but now they gradually get along very well. In order to make his family lead a better life, father goes away from home to find work. Xiangyang was misunderstood by his stepmother, and he left home to find his father. While his father died in a Mine and Xiangyang has to raise the poor family. - IMDb

Di jiu tian chang
Year: 2019
Country:
China
Genre: Drama
Review: 'We're waiting to grow old'. This sentence briefly sums up Yaoyun and his wife Liyun's bitter realization about their lives. They were once a happy family - until their son drowned playing by a reservoir. And so Yaojun and Liyun leave their home and plunge into the big city, although nobody knows them there and they cannot even understand the local dialect. Their adopted son Liu Xing does not offer them the comfort they had hoped for either. Defiantly rejecting his 'foreign' parents, he one day disappears altogether. The married couple are repeatedly enmeshed in their memories. Finally, they decide to return to the site of their lost hopes. In this family saga spanning three decades of Chinese history, the private and the political merge and the individual gets caught up in the gears of a society in the throes of constant change. Part melodrama, part critique of the times, this film takes us from the country's upheaval in the 1980s following the Cultural Revolution to the prospering ... - IMDb

A Sombra do Pai
Year: 2018
Country:
Brazil
Genre: Drama
Review: When a child is forced to become the house's adult because her father is sick and her mother is dead, there's an inversion in the natural order of things. Childhood becomes a saga. And the frustrated parenthood turns into a conviction. - IMDb

O Olho e o Zarolho
Year: 2013
Country:
Brazil
Genre: Short / Drama / Family
Review: Matheus has two moms. Mom number 1 goes into a crisis when she sees his drawings. The Cross-Eyed is a fable about the modern family. - IMDb
Poll. 'How do you like the new view of our site?'
---
It is great!
1296
(51%)
Not bad
576
(23%)
So so
247
(10%)
I am not impressed
183
(7%)
It is terrible
248
(10%)
Who Has a Birthday Today?
---