Welcome, guest!
What's on TV in Europe?
---
Joanna


16:45



Une femme d'honneur


16:50



Dennis rozrabiaka


17:00



---
[Full TV Announce] [TV Programs]
Added Movies

L'aîné des Ferchaux
Year: 1963
Country:
France
Italy
Genre: Adventure / Crime / Drama
Review: When French ex-paratrooper turned amateur boxer Michel Maudet looses his last fight he decides to quit boxing. The French banker and businessman Dieudonné Ferchaux is looking for a new personal secretary and bodyguard. The 25 year old ex-paratrooper is perfect for this role and he accepts the job. Because Mr. Ferchaux is in trouble with the French authorities, especially for his tax evasion crimes, he decides to run to America taking his personal secretary and bodyguard with him. After being threatened with extradition from the USA Mr. Ferchaux plans to escape to South America.He carries a vast sum of money with him but his bodyguard Maudet has a few dishonest ideas of his own. - IMDb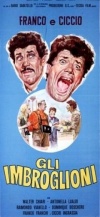 Gli imbroglioni
Year: 1963
Country:
Italy
Spain
Genre: Drama
Review: A day in a tribunal where the defendants are: the manager of a soccer team, charged with bribery, two Sicilians who have sold fake archaeological findings, two nuns who have offended a public servant and an industry manager. - IMDb

I nuovi mostri
Year: 1977
Country:
Italy
Genre: Comedy
Review: Several episodes depicting Italian's life in short humoristic stories. - IMDb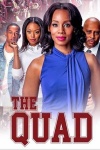 The Quad (TV series 2017-2018)
Year: 2017
Country:
USA
Genre: Drama / Romance
Review: The series follows ambitious yet troubled Dr. Eva Fletcher, the newly-elected President of the fictional Georgia A&M University. Upon arriving, Eva is charged with saving the prestigious HBCU from bankruptcy and her twenty-year marriage from crumbling while managing a tumultuous relationship with her rebellious only daughter. A diverse group of freshman also promises to keep Eva's hands full. - IMDb

Bobcat Goldthwait's Misfits & Monsters (TV series)
Year: 2018
Country:
USA
Genre: Comedy / Fantasy / Horror
Review: Anthology of stories told via different genres that satirize social norms and flawed characters. - IMDb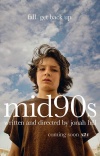 Mid90s
Year: 2018
Country:
USA
Genre: Comedy / Drama
Review: The movie follows a teenager named Stevie growing up in Los Angeles. He's struggling with his family, including his co-dependent single mom and his abusive older brother, and at school, where his richer friends seem to overlook him. When Stevie befriends a crew of skateboarders, he learns some tough lessons about class, race, and privilege. Waterston will play Stevie's mom, who's dealing with the growing distance between them. - IMDb

Mr. Bean: The Animated Series (TV series 2002-2016)
Year: 2002
Country:
UK
Genre: Animation / Comedy / Family
Review: Based on the popular British skit comedy "Mr. Bean", this animated cartoon follows the adventures of everyone's favourite bumbler. The title character, voiced by Rowan Atkinson, lives in his flat with the lovable Teddy, where he makes moronic decisions yet brilliantly solves them. However, he also needs to outwit his evil landlady Mrs. Wicket and her horrible one-eyed cat Scrapper. - IMDb

Denial
Year: 2016
Country:
UK
USA
Genre: Biography / Drama
Review: Based on the acclaimed book "History on Trial: My Day in Court with a Holocaust Denier," DENIAL recounts Deborah E. Lipstadt's (Academy Award winner Rachel Weisz) legal battle for historical truth against David Irving (Cannes Award winner Timothy Spall), who accused her of libel when she declared him a Holocaust denier. In the English legal system in Defamation, the burden of proof is on the accused, therefore it was up to Lipstadt and her legal team to prove the essential truth that the Holocaust occurred. Also starring two-time Academy Award nominee Tom Wilkinson, the film is directed by Emmy Award winner Mick Jackson ("Temple Grandin") and adapted for the screen by BAFTA and Academy Award nominated writer David Hare (THE READER). Producers are Gary Foster and Russ Krasnoff. - IMDb

The Child in Time (TV)
Year: 2017
Country:
UK
Genre: Drama
Review: Children's author Stephen Lewis is shopping with 4-year old daughter Kate when she suddenly disappears. Failure to find her puts a strain on his marriage, his wife Julie leaving to live in a seaside village, though Stephen regularly visits her. Stephen continues to write but is asked by the prime minister to check on his best friend Charles Dark, who has resigned his cabinet membership to live in an isolated woodland retreat with his wife Thelma. Stephen is perturbed by Charles' apparent regression to childhood, reminding him of his own loss and, returning to London, erroneously believes that another little girl is Kate. Three years after the disappearance Thelma asks Stephen, still keeping Kate's room for her, for help with the increasingly disturbed Charles, leading to a shocking discovery though a later phone call from Julie provides a new beginning for them both. - IMDb

The Nutcracker and the Four Realms
Year: 2018
Country:
USA
Genre: Adventure / Family / Fantasy
Review: All Clara wants is a key - a one-of-a-kind key that will unlock a box that holds a priceless gift from her late mother. A golden thread, presented to her at godfather Drosselmeyer's annual holiday party, leads her to the coveted key-which promptly disappears into a strange and mysterious parallel world. It's there that Clara encounters a soldier named Phillip, a gang of mice and the regents who preside over three Realms: Land of Snowflakes, Land of Flowers, and Land of Sweets. Clara and Phillip must brave the ominous Fourth Realm, home to the tyrant Mother Ginger, to retrieve Clara's key and hopefully return harmony to the unstable world. - IMDb
Poll. 'How do you like the new view of our site?'
---
It is great!
856
(53%)
Not bad
340
(21%)
So so
153
(9%)
I am not impressed
127
(8%)
It is terrible
142
(9%)
Who Has a Birthday Today?
---