Welcome, guest!
What's on TV in Europe?
---
Dans la forêt


09:15



Au-delà


09:25



---
[Full TV Announce] [TV Programs]
Added Movies

Don't Tell
Year: 2017
Country:
Australia
Genre: Drama
Review: Based on true events that changed the law. This is the story of a survivor, Lyndal, a young woman sexually abused as an 11 year old while attending a prestigious school. Her courage to fight for justice is entrusted to a local lawyer determined to build a case and give Lyndal peace from her torment. With the help of his aspiring young associate and an enigmatic barrister, the lawyer and Lyndal find their way together. - IMDb
Grace Beside Me (TV series)
Year: 2018
Country:
Australia
Genre: Family
Review: Fuzzy Mac just wants to be an ordinary teenager and have fun with her mates - but when the Ancestors have other plans and you keep seeing spirits, that's not so easy. - IMDb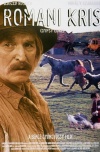 Romani kris - Cigánytörvény
Year: 1997
Country:
Germany
Hungary
Bulgaria
Review: "Once upon a time there was an old gypsy. He had never left the hill where he lived. He never went to the inn, nor read the newspaper or watched Dallas. He was a proud man who liked to tell stories. Even though he avoided the church, he knew what the fear of God was. The old gypsy was blessed by three beautiful daughters whom he loved more than anything else. The two older ones soon found husbands, but the youngest Sarolta only walked up hill and down dale. She was the apple of his eye..." This is the beginning of Romani Kris. The film shows the gypsy Lovér and the village idiot Tamáska on their dramatic and adventurous journey through a Hungarian landscape at times lush and at times barren to present a lyrical, magical and unforgettable story. - IMDb

Lyod
Year: 2018
Country:
Russia
Genre: Drama / Musical / Romance / Sport
Review: Contemporary Russia. Nadya gives up her dream of becoming a champion figure skater when she is hospitalized with an injury. But then she meets Sasha, a hockey player, who decides to teach her to believe in herself and her dream again. - IMDb

Eight Hundred Leagues Down the Amazon
Year: 1993
Country:
Peru
USA
Genre: Action / Adventure
Review: Outlaw Joam Garral makes a clandestine journey down the crocodile and piranha infested Amazon river to attend his daughter's marriage. Not only must he brave the dangers of the Amazonian jungles, but also the bounty hunter hot on his trail. - IMDb

The Green Inferno
Year: 2013
Country:
USA
Chile
Canada
Spain
Genre: Adventure / Horror / Thriller
Review: In New York, college student Justine joins a group of activists led by Alejandro and travels to Peru to protest against a timber industry that is destroying the Amazon rain forest. When the group is returning to civilization, the plane blows-up and crashes into the forest. Soon the survivors discover that they are not alone and they are abducted by a tribe of cannibals. - IMDb
Fallesmannin Arvo ja minä (TV series)
Year: 1995
Country:
Finland
Genre: Comedy / Family
Review: From childhood memoirs of author Sakari Pälsi, two little boys Sakari and Arvo live in early 20th century Finnish countryside and annoy grownups with their pranks. The episodes span from the apple-picking time of autumn through the winter all the way to the next summer's haymaking. - IMDb

Paradiso infernale
Year: 1988
Country:
Italy
Genre: Action / Adventure / Crime / Horror
Review: A man named Pete gets a phone call from his friend, Jemma, who says she has evidence that a professor missing in the Amazon is still alive. Pete hires two men, Mark and Fred, to steal a plane and fly down to the jungle to meet with her. Once there, they meet with Jemma and head into the jungle. The group gets the help of a young native girl to take them to the legendary Imas tribe, the tribe in which the professor was said to be with. However, during their search for the Imas, they run into gold hunters, who are intent on killing the tribe and stealing their treasure. Now racing against the treasure seekers to reach the Imas, they also uncover another scandal in the jungle and try to shut them both down to save the local natives. - IMDb
Poll. 'How do you like the new view of our site?'
---
It is great!
597
(52%)
Not bad
255
(22%)
So so
108
(9%)
I am not impressed
94
(8%)
It is terrible
85
(7%)
Who Has a Birthday Today?
---