Welcome, guest!
What's on TV in Europe?
---
A Varázslótanonc


18:55



Wszystko będzie dobrze


19:20



Un homme d'exception


19:40



---
[Full TV Announce] [TV Programs]
Added Movies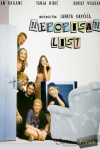 Nepopisan list (TV)
Year: 2000
Country:
Slovenia
Genre: Fantasy
Review: A childish and naive Luka, teenager whose world are action TV series and computer games, does not differ reality from fantasies, thus becoming a victim of his slightly older so-called friends who often take advantage of him. In attempt to move Luka off the street and its adverse effects, his mother finds him a nanny, who is unfortunately far from being a piece of event. - IMDb

Ma famille t'adore déjà
Year: 2016
Country:
France
Belgium
Genre: Comedy
Review: A young man meets his soon-to-be in-laws but discovers behind their proud and wealthy appearances some deep issues and lies. - IMDb

Road to Juarez
Year: 2015
Country:
USA
Mexico
Genre: Action / Thriller
Review: Inspired by true events, William Forsythe plays a cunning ex-con with ties to the Mexican underworld who ensnares best friends, Walter Perez and Charlie Koontz into a daring heist in Mexico. - IMDb

The Fluffy Movie: Unity Through Laughter
Year: 2014
Country:
USA
Genre: Comedy
Review: A comedy concert film that captures the on-stage performance and inspirational success story of Gabriel "Fluffy" Iglesias. - IMDb

Smosh: The Movie
Year: 2015
Country:
USA
Genre: Comedy / Fantasy / Sci-Fi
Review: Two long life friends, Ian and Anthony, get invited to their 5 year high school reunion. There's a girl who Anthony had a crush on. A video leaks on the school website when he got a mic up his butt singing at his prom. He goes to YouTube to get it removed. The head of YouTube, Steve YouTube, lets them into a portal where they can change the video. With an all star cast Ian Hecox, Anthony Padilla and Michael Ian Black, this is definitely the duo Smosh's best success. - IMDb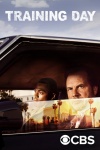 Training Day (TV series)
Year: 2017
Country:
USA
Genre: Action / Crime / Drama
Review: TV follow-up to the 2001 film 'Training Day' about a rookie cop partnered with a corrupt officer. - IMDb

Mickey and the Roadster Racers (TV series)
Year: 2017
Country:
USA
Genre: Animation / Adventure / Comedy / Family / Sport
Review: Mickey Mouse and his pals Minnie, Pluto, Goofy, Daisy and Donald take their unique transforming vehicles on humorous high-spirited races around the globe as well as hometown capers in Hot Dog Hills. - IMDb

Amityville: The Awakening
Year: 2017
Country:
USA
Genre: Horror / Thriller
Review: Belle, her little sister, and her comatose twin brother move into a new house with their single mother Joan in order to save money to help pay for her brother's expensive healthcare. But when strange phenomena begin to occur in the house including the miraculous recovery of her brother, Belle begins to suspect her Mother isn't telling her everything and soon realizes they just moved into the infamous Amityville house. - IMDb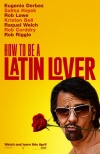 How to Be a Latin Lover
Year: 2017
Country:
USA
Genre: Comedy
Review: Finding himself dumped after 25 years of marriage, a man who made a career of seducing rich older women must move in with his estranged sister, where he begins to learn the value of family. - IMDb
Poll. 'How do you like the new view of our site?'
---
It is great!
308
(48%)
Not bad
164
(26%)
So so
64
(10%)
I am not impressed
66
(10%)
It is terrific
38
(6%)
Who Has a Birthday Today?
---