Welcome, guest!
What's on TV in Europe?
---
L'école fantastique


04:20



Малавита


07:10



---
[Full TV Announce] [TV Programs]
Added Movies

Watchers III
Year: 1994
Country:
USA
Peru
Genre: Sci-Fi / Horror
Review: A top-secret experiment spawns two highly intelligent life-forms: Einstein, a golden retriever with an IQ of 175; and The Outsider, a deformed monstrosity that exists to kill... and avenge its creators. When the Outsider escapes into the jungles of South America, the government sends in some ex-military convicts to catch the beast. But what starts out as a high-speed chase ends up in bloody carnage. Only Einstein knows the Outsider's motives, and only the canine can outsmart the creature. Now, it's a battle of beasts as man's best friend confronts man's worst nightmare. - IMDb

Star Stuff
Year: 2015
Country:
Croatia
Genre: Short / Biography / Drama / Family
Review: A boy amazed by the stars in the night sky sets off on a great voyage of discovery. Inspired by the life and work of Carl Sagan, one of the most famous scientists and science communicators of the 20th century. - IMDb

Magic Matty
Year: 2014
Country:
USA
Genre: Short / Comedy
Review: A brash birthday magician attempts to save a child's party with a mischievous trick. - IMDb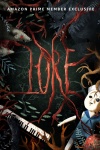 Lore (TV series)
Year: 2017
Country:
USA
Genre: Documentary / Horror
Review: From the executive producer of The Walking Dead and the executive producer of The X-Files, this anthology series brings to life Aaron Mahnke's "Lore" podcast and uncovers the real-life events that spawned our darkest nightmares. Blending dramatic scenes, animation, archive and narration, Lore reveals how our horror legends - such as vampires, werewolves and body snatchers - are rooted in truth. - IMDb

Paws P.I.
Year: 2018
Genre: Family
Review: A boy determined to save his father's failing private detective business enlists the help of his pet dog and parrot...who talk. Together they will try to take down the town's tyrannical tycoon who's determined to stop a mansion from being turned into an animal rescue. - IMDb

Bloody Footy
Year: 2005
Country:
Australia
Genre: Short / Comedy / Family

Play
Year: 2017
Country:
Cyprus
Greece
Genre: Short / Action / Comedy / Drama
Review: Most adults dream of staying in childhood forever; go through life like a game, free of society's rules and restrictions. Five employees in a metal company put this dream into effect. What they find is: you may escape the rules but you can't escape the consequences or your personal responsibility. - IMDb

Goldfish
Year: 2017
Country:
Greece
Genre: Short / Family
Review: A young boy thinks his new goldfish is gay, much to the horror of his conservative father. - IMDb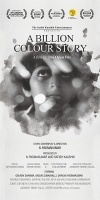 A Billion Colour Story
Year: 2016
Country:
India
Genre: Drama
Review: In a world rapidly being torn asunder by violence, racism and suspicion, there is a growing despondence and a feeling that almost all of humanity is at cross purposes, and most of it at war. There is a dire need for reassurance that not all is lost, that the fundamental goodness of humanity is still intact. There need to be more love stories than revenge dramas, more stories of real life heroes than superhero sagas. There need to be more stories that reinforce our faith in each other rather than a mythical messiah who might never arrive to save us. A Billion Colour Story is one such story. - IMDb
Poll. 'How do you like the new view of our site?'
---
It is great!
748
(54%)
Not bad
304
(22%)
So so
120
(9%)
I am not impressed
103
(7%)
It is terrible
107
(8%)
Who Has a Birthday Today?
---