Welcome, guest!
What's on TV in Europe?
---
Boule & Bill


14:35



Veronica Guerin


14:55



---
[Full TV Announce] [TV Programs]
Added Movies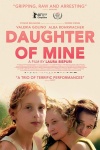 Figlia mia
Year: 2018
Country:
Italy
Germany
Switzerland
Genre: Drama
Review: A daughter torn between two mothers, one who raised her with love and her biological mother, who instinctively claims her back. - IMDb

The Other Kids
Year: 2016
Country:
Spain
Genre: Documentary
Review: Featuring Fernando Torres, Sergio Ramos, Yaya Touré and Vincente Del Bosque, this inspiring story reveals the power of football to change people's lives. Hundreds of millions of kids play football every day. For many of them, football grants are the only way to access education or the ticket to a better future. In some cases, it is their only way to survive. The life of Mubiru Rigan depends on one of these sport grants. Mubiru Rigan, dreams of being the next Fernando Torres and scoring the goal that brings Uganda their first African Cup. But he never had an easy life. When he was 3 years old, his mother abandoned him in the toxic waste dump that surrounds Nelson Mandela's National Football Stadium in Uganda. For a while, Rigan survived by selling scrap metal and stealing, around waste and football, always on the run from local mafias. There, he was discovered by a trainer, who got him a sports grant that allowed him to go back to school, eat every day and play football. We follow ... - IMDb

A Boy Called Sailboat
Year: 2018
Country:
USA
Australia
Genre: Comedy / Drama / Family
Review: In a slanted dwelling beyond the outskirts of a drought-ridden town, a close Hispanic family accept an impossible blessing and name their only son Sailboat. Sailboat stirs new love and hope in his family who forge a simple but proud life in the deep South West of America, but one afternoon he brings home something more: a "little guitar". From this moment, Sailboat and his ukulele are inseparable, and when his gravely ill grandmother instructs him to write a song for her, Sailboat meanders through adversity to deliver the unimaginable - the greatest song ever written. Will the song breathe one final miracle, or reveal a hapless twist of fate that will return his family to a house held up by a "stick", a car without doors, an unchanging wardrobe, and a friend who can't blink? - IMDb

Crafty Kingdom (mini)
Year: 2017
Country:
Australia
Genre: Animation
Review: Crafty Kingdom follows the fast-paced adventures of Charli and Ashlee, princesses and mischief-makers, as they bake, make and create together in the delicious world of 'Crafty Kingdom'. Based on real life sisters Charli and Ashlee, this series will showcase their cheeky independence, love of life and sisterhood that audiences respond so well to, in their hit YouTube series Charli's Crafty Kitchen. - IMDb

Tidelands (TV series)
Year: 2018
Country:
Australia
Genre: Crime / Drama / Fantasy
Review: Tidelands follows the story of a former criminal who returns home to the small fishing village of Orphelin Bay. When the body of a local fisherman washes ashore, she must uncover the town's secrets while investigating its strange inhabitants, who are a group of dangerous half-sirens, half-humans called "Tidelanders". - IMDb

Storm Boy
Year: 2019
Country:
Australia
Genre: Adventure / Drama / Family
Review: A beautiful and contemporary retelling of Colin Thiele's classic Australian tale. 'Storm Boy' has grown up to be Michael Kingley, a successful retired businessman and grandfather. When Kingley starts to see images from his past that he can't explain, he is forced to remember his long-forgotten childhood, growing up on an isolated coastline with his father. He recounts to his grand-daughter the story of how, as a boy, he rescued and raised an extraordinary orphaned pelican, Mr Percival. Their remarkable adventures and very special bond has a profound effect on all their lives. Based on the beloved book, Storm Boy is a timeless story of an unusual and unconditional friendship. - IMDb

Metropolitan (TV series)
Year: 2016
Country:
USA
Genre: Drama
Review: METROPOLITAN follows a group of urban millennials as they navigate their careers, relationships and turbulence of their late 20s as they fight for their dreams and goals in the increasingly hostile socio-political climates of their respective cities. - IMDb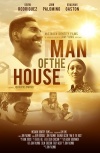 Man of the House
Year: 2017
Country:
USA
Genre: Short / Drama
Review: After an unfortunate event occurs, a young boy and his family must overcome trauma and adapt to this new way of life. - IMDb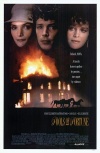 Fools of Fortune
Year: 1990
Country:
UK
Genre: Drama / Romance
Review: This an intensely moving story of young love set in 1918 rural Ireland. We see how three generations of the same family are shattered by the Anglo-Irish conflict. 'Fools of Fortune' takes place on the huge estate of the Quintons. Sheltered from the economic and political travails all around them, they are shocked into the real world when one of their workers is ritualistically murdered. Previously noncommittal, the family is thrust into the middle of the struggle. After a deadly confrontation in which most of his loved ones are killed, young Willie vows revenge and embarks on a journey of political intrigue, love and self exile. - IMDb
Poll. 'How do you like the new view of our site?'
---
It is great!
1033
(51%)
Not bad
454
(22%)
So so
191
(9%)
I am not impressed
159
(8%)
It is terrible
192
(9%)
Who Has a Birthday Today?
---