Welcome, guest!
What's on TV in Europe?
---
Сваты


16:20



Шпион по соседству


16:30



Prêt à tout


16:50



---
[Full TV Announce] [TV Programs]
Added Movies

Zwei im 7. Himmel
Year: 1974
Country:
West Germany
Genre: Comedy / Music / Romance
Review: Alexander Graf, a somewhat simple-minded type with dark hair, works as a clerk at a Munich travel agency. One day, he is assigned to travel to Salzburg to look after the famous Ellert Trio. - IMDb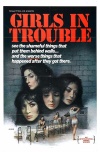 Paragraph 218 - Wir haben abgetrieben, Herr Staatsanwalt
Year: 1971
Country:
West Germany
Genre: Comedy
Review: This movie chronicles several pregnant women on their quest to have an abortion. Some got pregnant by accident, others were raped. Sure to offend anti-abortionists, pro-lifers, feminists and chauvinists alike. The portions of the movie that deal with European folk remedies to pregnancy are especially interesting. - IMDb

Die Weber (TV)
Year: 1962
Country:
East Germany
Genre: Drama

Onkel Toms Hütte
Year: 1965
Country:
France
Italy
West Germany
Yugoslavia
Genre: Drama
Review: In the pre-Civil War South, a sadistic plantation-owner brutalizes his slaves to the point of them heaving no other choice but to rebel. Always obedient, peaceful and honest old slave Tom plays a central role in this tragedy. - IMDb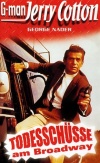 Todesschüsse am Broadway
Year: 1969
Country:
West Germany
Genre: Crime / Thriller
Review: (1969) George Nader, Heinz Weiss, Heidy Bohlen. An FBI agent is killed by the mob after making off with five million in gold bars in a robbery gone bad. Agent Jerry Cotton is called in to bring the gang to justice and find out where his dead pal hid the missing gold. Color, 35mm. - IMDb
Who Has a Birthday Today?
---