Welcome, guest!
What's on TV in Europe?
---
Kick-Ass 2


15 Feb, 21:30



Jeux de guerre


15 Feb, 21:57



---
[Full TV Announce] [TV Programs]
Added Movies
Passing Rain
Year: 1995
Country:
South Korea
Review: Story of woman who is disillusioned with the poverty of rural life.

Homeful Bliss
Year: 2015
Country:
Belgium
Genre: Short / Drama
Review: One evening, 38-year-old Frank returns to his quiet residential house where his family has organised a surprise birthday party. - IMDb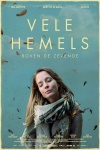 Vele Hemels
Year: 2017
Country:
Belgium
Genre: Drama
Review: Five people fight themselves more than each other, in this existence that's so beautiful and incredibly hard at the same time. - IMDb

Freedom of Silence
Year: 2017
Country:
Belgium
Genre: Short / Sci-Fi
Review: A little boy (Mo Bakker) on the run, comes into contact with 3 people hiding in an old mansion and unleashes a conflict between them as to whether they can trust him. Aster (Bram Verrecas), Rosanne (Joke Sluydts) and Manu (Marc Stroobants) however, are not aware of the danger they are in. - IMDb

Zie Mij Graag (TV series)
Year: 2017
Country:
Belgium
Genre: Drama
Review: Though she sometimes feels like pulling the blankets over her head and staying there, Anna tries to embrace her new life with enthusiasm. Supported by her two best friends, Saskia and Nicole, and the essential Shapewear, she steps out full of courage, looking for a new balance in her life and, who knows, perhaps a new Prince Charming. Meanwhile, Ben is struggling with his own problems, along with his best friend, Gunther, Saskia's husband. - IMDb

Niet Schieten
Year: 2018
Country:
Belgium
Genre: Drama
Review: In one fell swoop, nine-year old David Van de Steen lost his mother, his father and his sister in an attack by the Brabant Killers in Aalst. His grandfather, Albert, has the well-nigh impossible task of giving David a new perspective on life, a future. - IMDb

Tekbetek
Year: 2014
Country:
Azerbaijan
Russia
Genre: Short / Drama / Family
Review: Agali is a 12 year old boy who lives with his distant mother in the remote village in the northern Azerbaijan. He and his cousin and only friend Farrukh are inseparable and football is all they have in their otherwise dull and uneventful life, underlined by poverty and the roughness of the surrounding landscapes. Unlike Farrukh, Agali hates the school which he has no plans of graduating - he will be a top footballer like his hero, Portuguese football star Cristiano Ronaldo. Every day is a groundhog day for Agali and he spends it half asleep, half dreaming, and coming back to life only in the moments when him and Farrukh kick the football on the way to and back from school. But when the time comes for a middle-school graduation test, Agali realizes that something must be done to pass, with Farrukh's mother's teaching job suddenly at stake. - IMDb

Der Goldene Handschuh
Year: 2019
Country:
Germany
France
Genre: Crime / Drama / Horror / Thriller
Review: A serial killer strikes fear in the hearts of residents of Hamburg during the early 1970s. - IMDb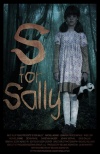 S for Sally
Year: 2013
Country:
USA
Genre: Short / Drama / Family / Mystery
Review: When her 10-year-old daughter Sally starts having difficulties, Mona sets out to help her despite no support from her husband Phil, the schools or the church. - IMDb

Rumors of Wars
Year: 2014
Country:
USA
Genre: Drama / Sci-Fi / Thriller
Review: Rumors of Wars is a film with two converging story-lines, the first one centering around an aspiring college journalist named Roxy (Jennifer Cooper), finds herself searching for answers when she investigates end time prophecies for a term paper. Recording her research in a diary, her findings prove to have more of an impact than she could have ever imagined. Her diary is discovered years later, in the rubble of a post apocalypse society filled with decay and violence. With the truth of what really happened to the world in its pages, the book finds its way into to the hands of an officer, named Shaw (Ben Davies) in the New World Army. But what will he do with this new found truth? - IMDb
Poll. 'How do you like the new view of our site?'
---
It is great!
980
(52%)
Not bad
409
(22%)
So so
180
(9%)
I am not impressed
149
(8%)
It is terrible
184
(10%)
Who Has a Birthday Today?
---