Welcome, guest!
What's on TV in Europe?
---
Dans la tourmente


01:25



Mensch, Dave!


02:05



Bravissimo


02:40



---
[Full TV Announce] [TV Programs]
Added Movies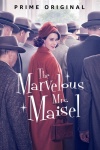 The Marvelous Mrs. Maisel (TV series)
Year: 2017
Country:
USA
Genre: Comedy / Drama
Review: Set in 1950s Manhattan, The Marvelous Mrs. Maisel is a 60-minute dramedy that centers on Miriam "Midge" Maisel, a sunny, energetic, sharp, Jewish girl who had her life mapped out for herself: go to college, find a husband, have kids, and throw the best Yom Kippur dinners in town. Soon enough, she finds herself exactly where she had hoped to be, living happily with her husband and two children in the Upper West Side. A woman of her time, Midge is a cheerleader wife to a man who dreams of a stand-up comedy career, but her perfect life is turned upside down when her husband suddenly leaves her for another woman. Completely unprepared, Midge is left with no choice but to reevaluate what to do with her life. When she accidentally stumbles onto the stage at a comedy club, she soon discovers her own comedic skills and decides to use this newfound talent to help her rebuild a different life for herself. The series will trace the trajectory of Midge's journey as she goes on to pursue a career ... - IMDb

The Looming Tower (mini)
Year: 2018
Country:
USA
Genre: Drama
Review: The Looming Tower traces the rising threat of Osama Bin Laden and Al-Qaeda in the late 1990s and how the rivalry between the FBI and CIA during that time may have inadvertently set the path for the tragedy of 9/11. The series follows members of the I-49 Squad in New York and Alec Station in Washington, D.C., the counter-terrorism divisions of the FBI and CIA, respectively, as they travel the world fighting for ownership of information while seemingly working toward the same goal - trying to prevent an imminent attack on U.S. soil. - IMDb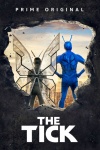 The Tick (TV series)
Year: 2017
Country:
USA
Genre: Action / Comedy
Review: In a world where superheroes have been real for decades, an accountant with no superpowers comes to realize his city is owned by a super villain. As he struggles to uncover this conspiracy, he falls in league with a strange blue superhero. - IMDb

Paterno (TV)
Year: 2018
Country:
USA
Genre: Biography / Sport
Review: The film centers on Joe Paterno, who after becoming the most successful coach in college football history, is embroiled in Penn State's Jerry Sandusky sexual abuse scandal, challenging his legacy and forcing him to face questions of institutional failure regarding the victims. - IMDb

The Who Was? Show (TV series)
Year: 2018
Country:
USA
Genre: Family
Review: Fresh voices bring some of the most famous names in history to life. A live-action sketch comedy show based on the series of best-selling books. - IMDb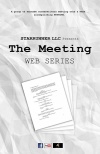 The Meeting (TV series)
Year: 2013
Country:
USA
Genre: Comedy
Review: 'The Meeting' is an avant-garde look at a group of wannabe screenwriters who meet once a week to discuss what they aren't doing. Each episode deals with a new guest speaker who 'helps' these wannabe screenwriters get ahead in the motion picture industry. In 'Webisode I: A Prairie Homeless Companion', we are introduced to Tiberius T. Icenogle (Jack Brenner), who recently became homeless but used to manage a hedge growth business. In 'Webisode II: A Savage Meeting', we are introduced to Angela Savage (Dyanne Mercante), who is a famous porn star, having agreed to come to the meeting because she can make money selling her DVDs. - IMDb

Ocean's Eight
Year: 2018
Country:
USA
Genre: Action / Comedy / Crime / Thriller
Review: Danny Ocean's estranged sister Debbie attempts to pull off the heist of the century at New York City's star-studded annual Met Gala. Her first stop is to assemble the perfect all-female crew: Lou, Rose, Daphne Kluger, Nine Ball, Tammy, Amita, and Constance. - IMDb
Hannes sommer (mini)
Year: 1977
Country:
Norway
Genre: Family
Review: A four-part series about a family who goes on holiday in southern Norway. The main character is Hanne, six years.

The Wilderness
Year: 2010
Country:
USA
Genre: Short / Adventure / Drama / Thriller
Review: A young boy makes a gruesome discovery in this coming of age story. - IMDb

Friends
Year: 2012
Country:
USA
Genre: Short / Drama / Family
Review: A shy fourth grader struggles to find his place until his one simple act of kindness earns him a friend. - IMDb
Poll. 'How do you like the new view of our site?'
---
It is great!
780
(54%)
Not bad
313
(22%)
So so
128
(9%)
I am not impressed
107
(7%)
It is terrible
118
(8%)
Who Has a Birthday Today?
---