Welcome, guest!
What's on TV in Europe?
---
Santa Claus


15 Dec, 20:45



Kate a Leopold


15 Dec, 21:05



Poséidon


15 Dec, 21:35



---
[Full TV Announce] [TV Programs]
Added Movies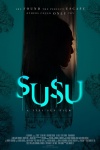 Susu
Year: 2017
Country:
UK
Genre: Crime / Drama / Horror / Thriller
Review: Two Chinese girls take a film transcription job at a heritage English countryside mansion. Discovering entangled family secrets about the Kunqu Opera star Susu, they find it almost impossible to escape, physically and emotionally. - IMDb

Slumber
Year: 2017
Country:
UK
USA
Genre: Horror
Review: A sleep doctor tries to protect a family from a demon that feeds on people in their nightmares. - IMDb

Linda
Year: 1929
Country:
USA
Genre: Drama
Review: Linda, a tender, romantic girl, is forced by her brutal father to marry Decker, an elderly lumberman who quickly realizes that Linda is not happy with him and does everything he can to make her life easier. Linda falls in love with Dr. Randall but remains with her husband until a scheming woman steps in and claims to be Decker's first and legal wife. Linda then goes to the city to live with her former schoolteacher and again meets Dr. Randall, but must leave him to return north and care for Decker, who has been hurt in a lumbering accident. Learning that the woman claiming to be Decker's wife is a fraud, Linda gallantly sticks with her husband until he finally dies from his injuries. Linda and the good doctor are then free to find happiness with each other. - IMDb

Wapakman
Year: 2009
Country:
Philippines
Genre: Action / Comedy / Sci-Fi
Review: A Filipino superhero must decide if saving the world is worth, leaving his children, behind. - IMDb

Paradzhanov
Year: 2013
Country:
Ukraine
France
Georgia
Armenia
Genre: Drama / Romance
Review: A film director Sergey Paradjanov creates brilliant films. His nonconformist behavior conflicts with Soviet System. He is committed to prison for being eccentric. His indestructible love for beauty allows him to withstand the years of imprisonment, isolation and oblivion. - IMDb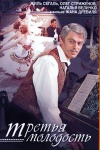 Tretya molodost
Year: 1965
Country:
France
Soviet Union
Genre: Biography / Drama / History

The Wedding Ringer
Year: 2015
Country:
USA
Genre: Comedy
Review: Doug Harris (Josh Gad) is a lovable but socially awkward groom-to-be with a problem: he has no best man. With less than two weeks to go until he marries the girl of his dreams (Kaley Cuoco-Sweeting), Doug is referred to Jimmy Callahan (Kevin Hart), owner and CEO of Best Man, Inc., a company that provides flattering best men for socially challenged guys in need. What ensues is a hilarious wedding charade as they try to pull off the big con, and an unexpected budding bromance between Doug and his fake best man Jimmy. - IMDb

Smartass
Year: 2017
Country:
USA
Genre: Comedy / Drama / Horror
Review: A 15 year old girl becomes intimately acquainted to a town in California after being released from prison. - IMDb

If You Give a Mouse a Cookie (TV series)
Year: 2015
Country:
USA
Genre: Animation
Review: In the If You Give a Mouse a Cookie series, based on the beloved books by Laura Numeroff and Felicia Bond, we get to know Mouse, Pig, Moose, Dog and Cat and their favorite humans. When Mouse and friends get together, one thing always leads to another in the most unexpected ways. You just never know where things will end up, but you can be sure that IF Mouse and Friends go on an adventure together, THEN they will just have to have fun the whole time. - IMDb
Poll. 'How do you like the new view of our site?'
---
It is great!
484
(51%)
Not bad
221
(23%)
So so
94
(10%)
I am not impressed
85
(9%)
It is terrible
69
(7%)
Who Has a Birthday Today?
---