Welcome, guest!
What's on TV in Europe?
---
Batman Forever


08:45



Jelek


09:00



---
[Full TV Announce] [TV Programs]
Added Movies

Dangerous Orphans
Year: 1985
Country:
New Zealand
Genre: Action
Review: Harry, Moir and Rossi were like the three musketeers when at the orphanage; now adults, their partnership continues as they pull off the occasional heist together. - IMDb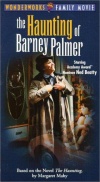 The Haunting of Barney Palmer (TV)
Year: 1987
Country:
New Zealand
Genre: Fantasy / Mystery
Review: A young boy is haunted by the ghost of his Great Uncle. - IMDb

Hermanos de Kétchup
Year: 2018
Country:
Spain
Genre: Short / Crime / Drama
Review: KETCHUP BROTHERS is the "blood" oath between two lost souls united by destiny: Vero, who has just escaped from jail with a stolen car, and Samuel, a child who wanders through the streets of Barcelona stealing wallets. - IMDb

La llum d'Elna (TV)
Year: 2017
Country:
Spain
Genre: Drama / History
Review: In 1942, after three years of bringing back dignity to mothers interned in refugee camps and saving the lives of their babies, the Maternity of Elna has been ordered to close it's doors by the French authorities. Its director Elisabeth Eidenbenz, the mothers and their collaborators who have helped to make everything possible, will try to prevent it. - IMDb

Indescribable
Year: 2013
Country:
USA
Genre: Drama / Family / History
Review: Blynn Lehman, one of 9 children living in Pasadena, CA during 1917 is facing a year full of changes. His older brother announces that he has received a draft notice from the army. His father informs the family that due to pay cuts and the economic struggles of the time, they are all going to need to tighten their belts and do what they can to make it through their present financial struggles. As Blynn watches his older siblings begin working and saving, he decides to lead the younger kids in an attempt to help the family survive. An overheard conversation leads Blynn to believe that composing a hit song could make big money, and since his father has already begun writing a song about the love of God, Blynn and his siblings try to help their father finish the song. Their comical failed attempts to write a verse for the song cause Blynn to realize he doesn't understand what it means to love God. When Blynn stumbles across the perfect verse to finish the song, the hunt for the author ... - IMDb

Rocco
Year: 2017
Country:
Spain
Genre: Short / Drama

The Runner from Ravenshead
Year: 2010
Country:
USA
Genre: Family
Review: Sam has been sentenced to Ravenshead Prison, guarded by wardens who keep a vigilant watch and relentlessly pursue anyone that tries to escape. Fortunately, the City of Refuge Guide Service is there to direct escaping prisoners toward freedom. When Sam makes her break, the under-staffed Guide Service is forced to commission the enthusiastic but accident-prone janitor, Henry, instead of a regular guide. Sam and Henry experience hair-breadth escapes, hilarious bungles, and a climactic pursuit in the Guide Service rocket-car. An engaging allegory that teaches how to find rest from the struggles of life. - IMDb
Mater Salvatoris
Year: 2016
Country:
Spain
Genre: Short
Review: A lonely child. An isolated village in the Pyrenees. A mother is gone. The windy temper of silence sows grief and guilt. - IMDb

Sztuka kochania. Historia Michaliny Wislockiej
Year: 2017
Country:
Poland
Genre: Biography / Comedy / Drama / Romance
Review: Michalina Wislocka, the most famous and recognized sexologist of communist Poland, fights for the right to publish her book, which will change the sex life of Polish people forever. - IMDb

Druga szansa (TV series)
Year: 2016
Country:
Poland
Genre: Drama
Review: The main character is Monika Borecka, TV producer and manager. She is a modern woman of success - strong, attractive, hard-working and self-confident. Seemingly, she's leading a perfect life: she's on the peak of her career, makes money, and has a handsome partner. She loves living in a big city, she is always updated with news. Monika is ambitious and creative. In the world of show-business, she feels like a duck in water. She's going to celebrate her 40th birthday with beloved ones. Suddenly...she loses everything. Without job, friends, rejected by the world of show-biz which was her entire world. Arrested and convicted to social services in hospital. Monika, for the first time in her life is left on the own. Betrayed, humiliated, disillusioned and without hope. Monika faces many problems to find the answer for a question: what is the most important thing in life? Is she able to struggle with hardships of life? How to use a second chance, which is given us by lock to find our true ... - IMDb
Poll. 'How do you like the new view of our site?'
---
It is great!
1153
(50%)
Not bad
542
(24%)
So so
221
(10%)
I am not impressed
168
(7%)
It is terrible
214
(9%)
Who Has a Birthday Today?
---