Welcome, guest!
What's on TV in Europe?
---
Alexandre


18:50



Pay the Ghost


18:55



---
[Full TV Announce] [TV Programs]
Added Movies

Millimeterle
Year: 2016
Country:
Switzerland
Genre: Short / Drama
Review: X jumps first. Down in the water, he's not allowed to change position. The goal for Y and Z is to jump as close as possible to X. The one who jumps closest to X wins the game. Measuring their power and proving themselves is part of the boys' everyday life. Even for the 13-year old gentle-natured Yannik. Until his best friend's upcoming sexual curiosity suddenly puts him in a threatening situation. Where is the line between game and reality and what happens if that line is crossed? - IMDb

Jal sarabose
Year: 2006
Country:
South Korea
Genre: Comedy
Review: During the 70s the Korean government worries about overpopulation. A young and idealist woman is designated a village and goes to preach the gospel of population control to the traditional villagers. - IMDb

Mapado 2
Year: 2007
Country:
South Korea
Genre: Comedy
Review: Always looking to strike it rich, NA Chung-soo finally gets his chance. All he needs to do is find Kot-nim, the first love of a mysterious millionaire. He merrily treks down to Dongbek Island - the millionaire's hometown - but he and fellow traveler Gi-young, find themselves shipwrecked after a storm, waking up on a remote island. It's Mapado, the very island Chung-soo has terrible memories of. - IMDb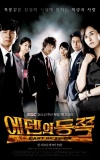 Edeonui dongjjok (TV series 2008-2009)
Year: 2008
Country:
South Korea
Genre: Action / Drama / Romance
Review: On the same night in a small mining town, two children are born in the same hospital. One is the son of miner Lee Ki Chul. The other is the son of mine manager Shin Tae Hwan. When a nurse, driven by her hatred of Tae Hwan, switches the babies, a chain of events is set in motion that will tear apart the lives of all involved. - IMDb

O-neul
Year: 2011
Country:
South Korea
Genre: Drama
Review: A female producer loses her fiancée; in a hit and run accident and stands in the line of conflict. Da-hae who lost her fiancé in a hit and run accident, forgave the criminal who was 15 year old boy as her principle base on catholic belief and signs a petition for him. One year later, Da-hae makes a documentary to abolish the death penalty requested by Catholic Church. The time goes on and one day while having an interview with victims she started to feel the pain of her past and the victim who live with the forgiveness. - IMDb

Hwa-i: Goi-mool-eul sam-kin a-i
Year: 2013
Country:
South Korea
Genre: Action / Thriller
Review: Hwayi is a boy living in a farm village, who was raised by 5 fathers who were famous criminals. One day, the group is commissioned to kill a man named Lim and his wife. While the rest of the group feel something odd about this particular contact, Suk-tae is adamant to carry out this job with Hwayi in tow. During the job Hwayi discovers a photograph of a child in Lim's house. Eventually, Suk-tae hands his gun to Hwayi and he is forced to pull the trigger. He becomes ill after committing his first kill and realizes that the boy in the photograph looks uncannily familiar. - IMDb

Galveston
Year: 2018
Country:
USA
Genre: Action / Crime / Drama / Thriller
Review: A noirish crime thriller, Galveston centers on New Orleans hitman Roy Cady, diagnosed with lung cancer at 40. Before the cancer can do him in, however, he has more pressing concerns in the form of his mobster boss, who has decided to remove him from the business - and the world - via a set-up. Turning the tables, he goes on the run having rescued teenage hooker Raquel "Rocky" Arceneaux. He's persuaded to pick up her baby sister Tiffany, and with his new wards in tow, heads to his titular hometown to scheme revenge and redemption. - IMDb

Power Rangers Dino Charge (TV series 2015-2016)
Year: 2015
Country:
USA
Genre: Action / Adventure / Family / Fantasy / Sci-Fi
Review: On prehistoric Earth, an alien entrusted powerful Energems to 10 dinosaurs, but when the dinosaurs went extinct, the Energems were lost. Now an intergalactic bounty hunter is determined to reclaim the Energems and destroy our planet. A new team of Power Rangers must find the lost Energems and use their Dino Chargers to power up an arsenal of dino-fueled battle gear, Zords and Megazords to save the world. Will the Power Rangers be able to save our planet? - IMDb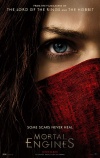 Mortal Engines
Year: 2018
Country:
New Zealand
USA
Genre: Action / Adventure / Fantasy / Sci-Fi / Thriller
Review: A mysterious young woman, Hester Shaw, emerges as the only one who can stop a giant, predator city on wheels devouring everything in its path. Feral, and fiercely driven by the memory of her mother, Hester joins forces with Tom Natsworthy, an outcast from London, along with Anna Fang, a dangerous outlaw with a bounty on her head. - IMDb

Volta
Year: 2014
Country:
Greece
Genre: Short / Drama / Family
Review: A mother and daughter start out from downtown Athens and head to the northern suburbs of the city. Nina thinks she's going on a walk. - IMDb
Poll. 'How do you like the new view of our site?'
---
It is great!
918
(52%)
Not bad
374
(21%)
So so
170
(10%)
I am not impressed
145
(8%)
It is terrible
173
(10%)
Who Has a Birthday Today?
---