The Human Jungle (TV series 1963-1964)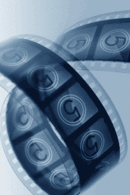 Review:
This is a British TV series in which Dr. Corder is a Psychiatrist who is able to treat and cure any Patients' mental disorders through Freudian and contemporary approaches. - IMDb
Children's Cast:
Poll. 'How do you like the new view of our site?'
---
It is great!
1292
(51%)
Not bad
575
(23%)
So so
247
(10%)
I am not impressed
182
(7%)
It is terrible
246
(10%)